Shipping is a terrible thing to do to vegetables. They probably get jet-lagged, just like people. ~Elizabeth Berry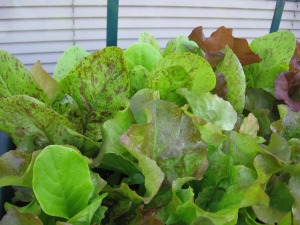 Lettuces in our garden ~ grown from seed
California Salad
Pork Chops with Blueberry Sauce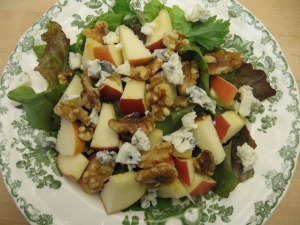 In individual salad bowls, place:
Mixed Field Greens
Fresh Parsley
Fresh Tarragon
1 Fuji Apple, diced
A handful of Walnuts
Crmbled Gorgonzola Cheese
We served with Balsamic Vinaigrette and fresh cracked pepper.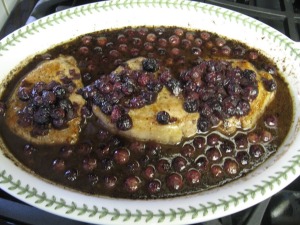 Pork Chops with Blueberry Sauce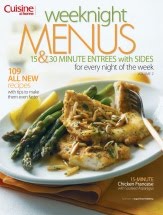 This dish is a wonderful combination of flavors and textures. It is subtley flavored with shallots and Merlot wine. The recipe comes from Cuisine at Home's "
Weeknight Menus
" cookbook, pages 18 – 19. If you're not familiar with the
Cuisine at Home magazine
, I highly recommend it. There are no advertisements – it's all recipes, tips, and photographs. We also made the suggested accompaniment ~ Mashed Sweet Potatoes. This is colorful, flavorful meal that is full of vitamins. It's elegant and easy enough to prepare for guests.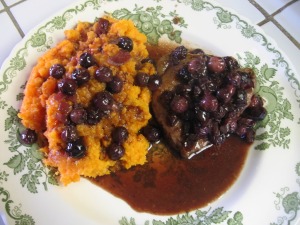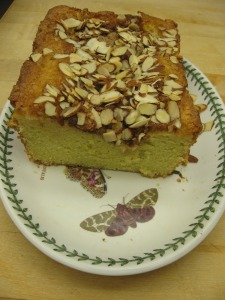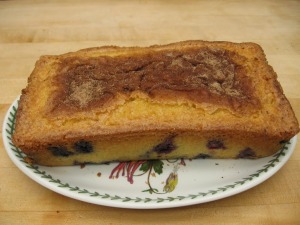 This recipe comes from my favorite baking cookbook, "
Baking from My House to Yours
," by Dorie Greenspan. We had a few blueberries left, so I threw them into one loaf, then topped the other with almonds. I topped both with my signature cinnamon sugar – which tasted great, but inteferred with the baking process a little, so I wouldn't recommend it for this cake. The cake is dense and light at the same time imbued with flavors of lemon and dark rum. The lemon is one of several options recommended by Dorie in the "Playing Around" section.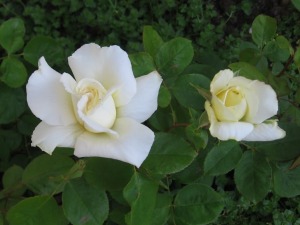 Secret's Out~Hybrid Tea Rose
These recipes are provided for your personal use. If you publish them, or re-post them, please give me credit. Grazie e Buon Appetito!