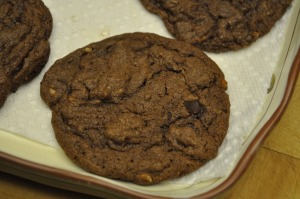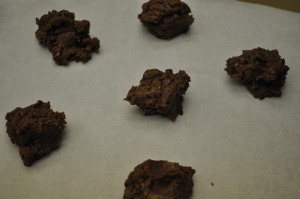 When I was a kid in Rome, it was always a treat to be invited in for an after-school snack by my Italian friends because it was usually Nutella spread on crusty bread. Since I live in California now, I ocassionally enjoy Nutella on Sourdough bread, and it always brings back memories. I recently found myself unable to resist purchasing a twin-pack of 26.5-ounce jars at Costco.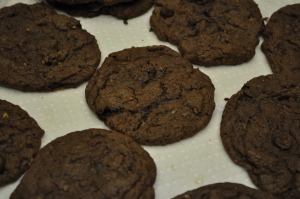 I've never cooked with Nutella, but found this recipe from fellow-blogger,
Garrett McCord of Vanilla Garlic
, while I was looking for a quick dessert to take to my brother's house for dinner, so I decided to try it.
Needless to say, they were wonderful & my sister-in-law declared this recipe to be a "Keeper." The flavor and texture were just great – so chocolatey, soft, and chewy!
These recipes are provided for your personal use. If you publish them, or re-post them, please give me credit. Grazie e Buon Appetito!