As you all know, we were in the throes of moving during Thanksgiving week, so I'm a little behind on my blog posts. These are the two items we made to take to my mother's house. John's mom has made this cheese ball for years. It has always been a favorite of his family – and is now one of mine. I was really surprised how easy and delicious the rolls were to make – they just require time.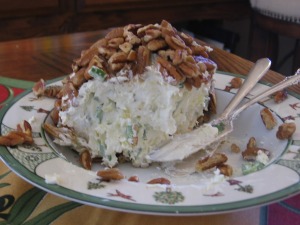 George Ann's Famous Pineapple Cheese Ball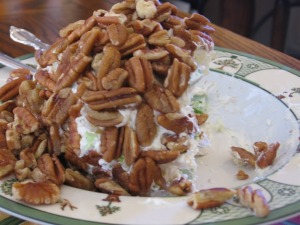 In a large mixing bowl, vigorously mix:
2 8-ounce packages of Cream Cheese, softened
1/4 cup Green Bell Pepper, finely diced
3 Green Onions, finely sliced
1 8-ounce Crushed Pineapple, drained
When throuroughly combined, shape into a ball with your hands.
Place 1 cup Chopped Pecans on wax paper, and roll the cheese ball in them, pressing them into it.
Refrigerate overnight so the flavors can blend.
Serve with an assortment of Crackers.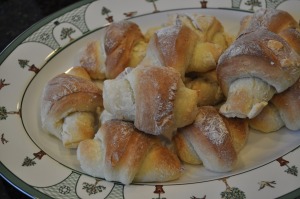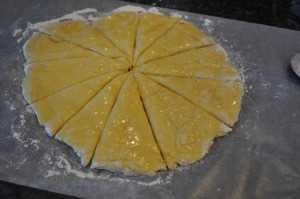 I made these classic rolls from the
Better Homes and Gardens Cookbook
. There are several variations using the same dough, but I thought these would be nice for Thanksgiving. Everyone loved them. Since we didn't come home with any, I will definitely make them again!
These recipes are provided for your personal use. If you publish them, or re-post them, please give me credit. Grazie e Buon Appetito!