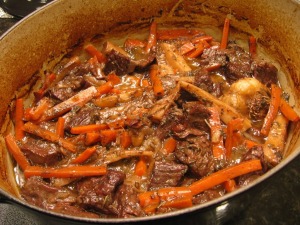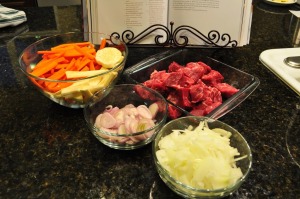 I made sure to have everything
"mise en place"
before I started creating this dish so it came together quickly and easily. There is a lot of chopping, but I find the rhythym soothing and productive. I love cooking with the freshest ingredients, so feel that the extra work is worth the effort.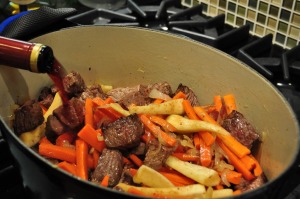 This baked stew is so flavorful and different from its American counterparts. I loved just throwing it in the oven and letting the flavors blend into a hearty, slightly sweet, winter meal. The meat was so tender that it just fell apart – exactly the way I like it. It was interesting to me that this dish had no potatoes in it, but in the end, I really didn't miss them.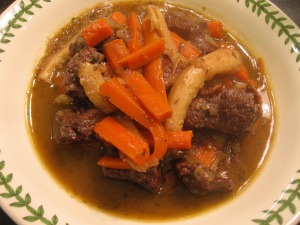 This would be great to make for company because they would be greeted by the most luscious aroma as you open the door and you could have the whole kitchen cleaned up before they arrive. Delicious!
These recipes are provided for your personal use. If you publish them, or re-post them, please give me credit. Grazie e Buon Appetito!