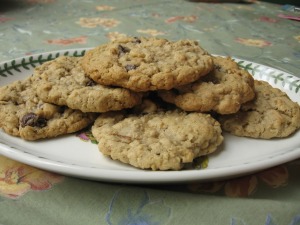 My Amazing Oatmeal Cookies – I'll make 2 dozen just for you!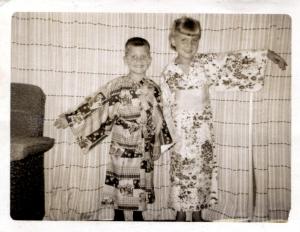 My brother & me showing off our kimonos in our house in Atsugi, Japan
Here's your chance to bid on 2-dozen delicious oatmeal cookies baked by me especially for you! The Tomato Tart is hosting an on-line auction for baked goods and all the proceeds will go to Second Harvest Japan to help out in the wake of the earthquake, tsunami, and continuing
aftershocks.
Many of us feel helpless in the wake of these disasters, but here is your chance to give a little and get something in return. Please take a few minutes to visit the website, choose something you like, and place a bid! Over 90 talented bakers are contributing homemade goods – sweet and savory – jams, etc. You're sure to find something you like!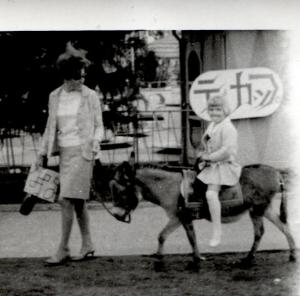 My mother and me in Japan 1967
Thank you for taking a look!
These recipes are provided for your personal use. If you publish them, or re-post them, please give me credit. Grazie e Buon Appetito!