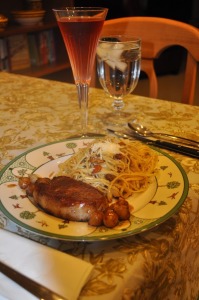 Pork Chops with Carmelized Onions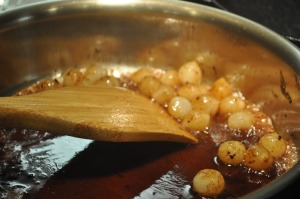 In a medium skillet, over medium-high heat, add 3 tablespoons Olive Oil.
Pan-fry Pork Chops for 6 – 8 minutes on each side.
Add 1 cup Pearl Onions, stirring until browned.
Remove Pork Chops from pan and deglaze with 1 cup Ruby Port.
When Port is reduced by about half, return Pork Chops to pan, turning to coat.
Plate Pork Chops and Onions and spoon Port Sauce over them.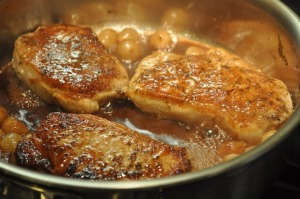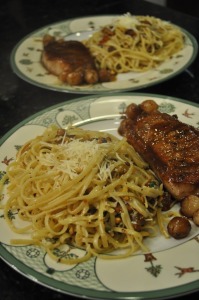 I have to admit to being skeptical about trying this pasta dish that's imbued with nuts and dried fruits – it just seems like it should be a dessert. But, my reservations were completely unwarranted. This pasta is absolutely delightful! The combination of flavors and textures makes each bite a sensory delight of salty and sweet.
And the aroma was divine – browned butter, almonds, figs…
It was a perfect complement to Pork -and was so easy to make that we'll definitely enjoy it again, soon!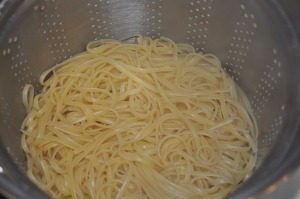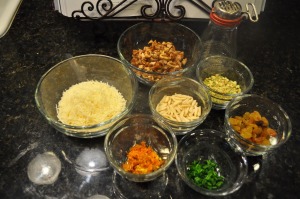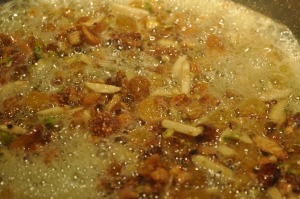 Apple Cranberry Family Cake ~Another Dorie Recipe~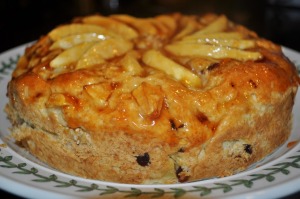 I used dried cranberries instead of coconut for this recipe. This not-too-sweet cake was easy to put together and is mixed by hand. It would be great for brunch.
This recipe comes from another one of Dorie Greenspan's cookbooks,
Baking From my Home to Yours
– and I'm giving a copy to one lucky winner to celebrate the first anniversary of my blog. To enter, just
click here
& leave a comment to enter!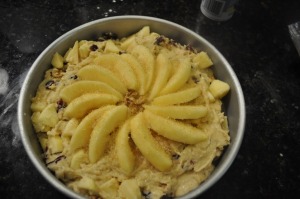 These recipes are provided for your personal use. If you publish them, or re-post them, please give me credit. Grazie e Buon Appetito!