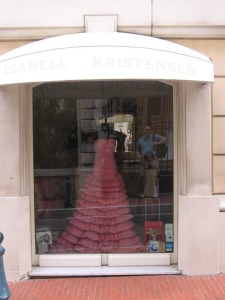 What could be more stylish than a ballgown in Monaco?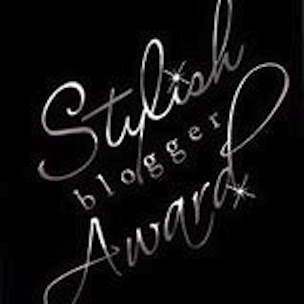 The best thing about receiving this award is that I get to share it with 10 fellow-bloggers. It is with great pleasure that I award the prestigious Stylish Blogger Award to:
1. Reeni [& Moon] at
Cinnamon Spice and Everything Nice
who has been a great inspiration to me. She is enthusiatic, talented, and creative, and gave me a lot of advice as I was starting out. Thank you, Reeni!
2. Megi at
Linden Tea
who is a wonderfully talented baker and photographer. She consistently supports & encourages my efforts.
3. Mary at
Delightful Bitefuls
who I just started following and appears to have as big of a sweet-tooth as I do!
5. Kathy at Food Lover's Odyssey who is a remarkable photographer and loves Italy as much as I do!
6. Letizia at
Madonna del Piatto
who owns a beautiful Bed & Breakfast in Umbia that I hope to visit some day!
8. Lizzy at
That skinny chick can bake!!!
who already has this award, but truly deserves to have it again for constantly encouraging and inspiring me!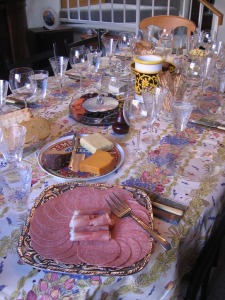 Wine Tasting Party
When you are awarded the Stylish Blogger award, these are the criteria you must follow should you choose to accept this honor:


1. Thank the one who honored you and link back to their blog.


2. Bestow this honor on 10 fellow bloggers and send them a note saying you have given them the award.


3. Share 7 random things about yourself.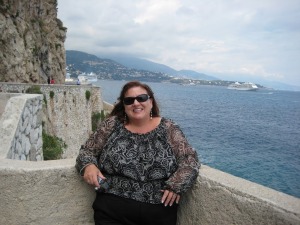 On our Honeymoon in Monaco
Seven random things about me
1. I am addicted to Diet Coke! John says I'm a "Coke addict".
2. One of my dreams is to write novels – I was so inspired by our trip to Genova that I've imagined an epic trilogy.
3. I used to be a huge Madonna fan!
4. I love to walk on the beach and collect seaglass.
5. My brother & I can sing every song from "Oliver".
6. Although I've lived in California most of my life, I feel most "at home" in Rome where I grew up.
7. I love true crime shows like Forensic Files.
These recipes are provided for your personal use. If you publish them, or re-post them, please give me credit. Grazie e Buon Appetito!