Cost Plus World Market carries the Patak's
line of curry sauces that we really like. Nothing could be easier, and we thought Chicken with the Korma Curry Sauce would be the perfect complement to the Cardamom Rice Pilaf – and it was! We sliced 2 boneless, skinless Chicken Breasts into medallions, sauteed them in a bit of Canola Oil, then covered them with the sauce, and simmered them for 15 minutes.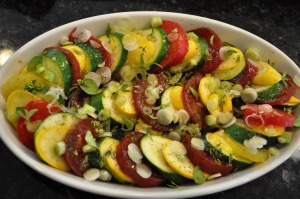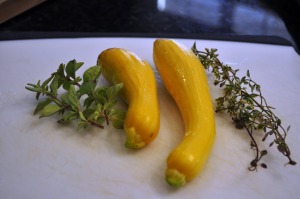 Oregano, Yellow Squash, and Lemon Thyme from our garden
This dish was created with the first harvest from our vegetable garden – Yellow Squash!


Alternate slices of Yellow Squash with Zucchini and Heirloom Tomatoes, sprinkle them with Green Onions, Oregano, Lemon Thyme, Salt, and Pepper, then drizzled Olive Oil over them.
Cover with foil and bake at 375 degrees for 15 minutes.
Remove foil, sprinkle with Parmesan Cheese, and bake for another 10 minutes uncovered.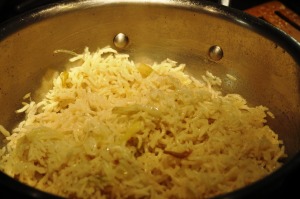 This week's French Friday's with Dorie challenge is for this versatile, flavorful Cardamom Rice Pilaf. Although we loved these flavors with Indian cuisine, this would be a great side-dish with fish, steak, pork, or anything you would serve rice pilaf with. We were out of regular onions, so we used Green Onions instead. We will definitely enjoy this dish again.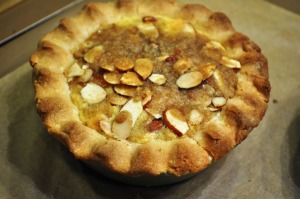 Individual Crunchy and Custardy Tarts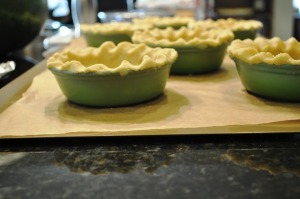 I made these individual tarts from Dorie Greenspan's recipe for Crunchy and Custardy Peach Tart in Baking From My Home to Yours. I doubled the recipe and made 3 tarts with fresh Raspberries and 3 with fresh Apricots. I love working with Dorie's Sweet Tart Dough. It's soft, easy to shape, and tastes delicious. I used ground Almonds in the dough, as Dorie suggests, so these have triple Almond flavor in the crust, custard, and streusel topping. I will definitely make these again when fresh Peaches are in season!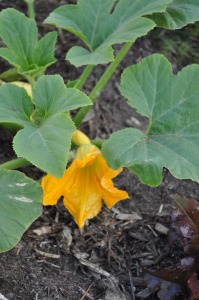 Yellow Squash in our garden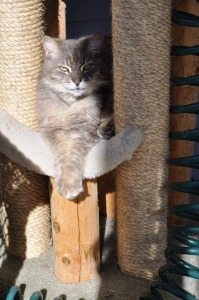 Gracie Kit
These recipes are provided for your personal use. If you publish them, or re-post them, please give me credit. Grazie e Buon Appetito!