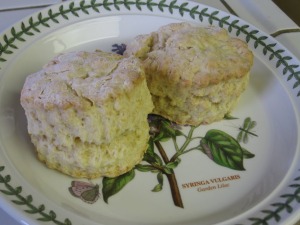 Sweet Cream Biscuits
John & I aren't very big breakfast eaters, but we do love biscuits and I've been photographing them and decided to post them all together. I grew up eating biscuits made from Bisquick, so was blown away by how light, fluffy, and flavorful these homemade versions are! Each variety is from Dorie Greenspan's Baking From My Home to Yours.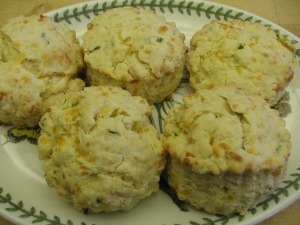 Cheddar Cheese and Chive
This is a variation on Dorie's "Basic Biscuits" . I added in:
1 teaspoon Dijon Mustard (mixed into the milk)
1/2 teaspoon Pepper
1/2 cup shredded Cheddar Cheese
1 Tablespoon Fresh Chives, minced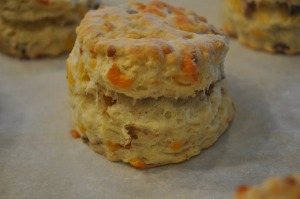 Same as above, but with 2 Tablespoons Bacon Bits added.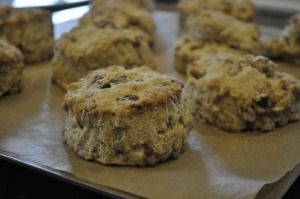 Pecan Sour Cream Biscuits
I added in 1/4 cup
Cinnamon Chips from King Arthur Flour
into these – these biscuits are amazing! Dorie says she wrote, "Too Good!" in the margin of her notebook – I have to agree! Just add butter!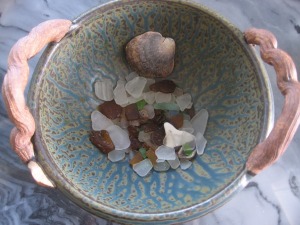 Treasures from the beach!
These recipes are provided for your personal use. If you publish them, or re-post them, please give me credit. Grazie e Buon Appetito!