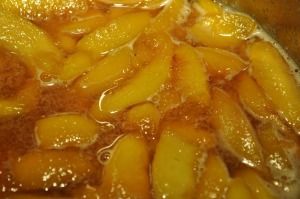 My friend, Cheilaugh, gave me a gift certificate for Sur la Table which I cherished and contemplated for quite awhile. I visited their website and thought about getting this and buying that. I finally decided on Cuisinart's Classic Frozen Yogurt, Ice Cream and Sorbet Maker in purple – my favorite color! I've never had an ice cream maker before, but this one worked great.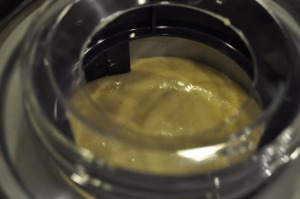 Of course, having read David Lebovitz's The Sweet Life in Paris and lived vicariously through his adventures of making ice cream on the dresser in his bedroom and trying to find enough people to eat his creations because his French freezer was too small to hold them all, I had to buy The Perfect Scoop!


We decided to try this recipe first – and it was incredible! Neither one of us could believe how easy it was nor how delicious it was! It tasted like we poured cream over fresh peaches! We'll be enjoying this ice cream again & again!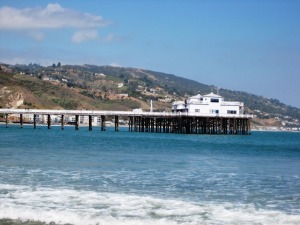 Malibu Pier
These recipes are provided for your personal use. If you publish them, or re-post them, please give me credit. Grazie e Buon Appetito!