I love cake – I especially love chocolate cake! Warren Brown's cookbook, Cake Love, is filled with beautiful temptations; but, today, I just wanted chocolate, so I tried his Chocolate Pound Cake. The crumb is moist and light – especially for a pound cake – and the chocolate flavor really shines through.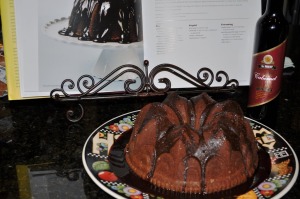 Warren says the secret to great chocolate cake is cocoa powder that contains 22 – 24 percent butterfat. I used Penzeys.


I poked some holes in this cake with a long bamboo skewer, and drizzled it with Chocolate Cabernet Sauce that we bought at Anette's Chocolate by Brent in Napa. I served it with a touch of whipped cream and a few fresh blueberries.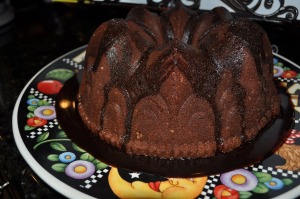 A beautiful, classic cake that we're sure to enjoy again soon!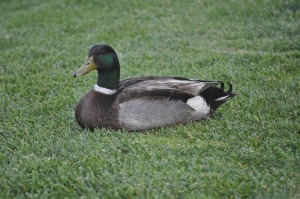 Mallard Duck at Channel Islands Harbor
These recipes are provided for your personal use. If you publish them, or re-post them, please give me credit. Grazie e Buon Appetito!