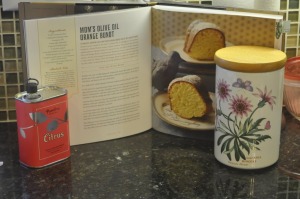 This week's Baked Sunday Mornings challenge is for this lovely, summery orange cake with olive oil! I have to admit, I wasn't eager to make this cake because it sounds really trendy – and for some reason, I expected it to be really dense and oily. I have totally changed my mind!
What I love about our on-line group is the excitement of trying new things and sharing our reactions to them. Not only was I wrong about the cake being trendy – it's an old French recipe – but, I couldn't have been further off in my imagining of how this cake would turn out! Sometimes, it's good to be wrong!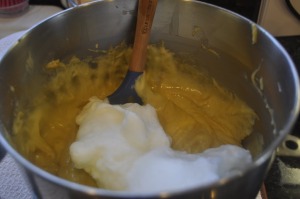 It has a velvety texture and a wonderful orange flavor. I used Pasolivo's Citrus Olive Oil and it was delicious. The Baked Boys are right in their assertion that this cake would be great any time of the day. I think it would make an elegant addition to a brunch table, too. And, I elected "To Glaze". The glaze provided just a bit more orange flavor and was a perfect way to use up the naked oranges.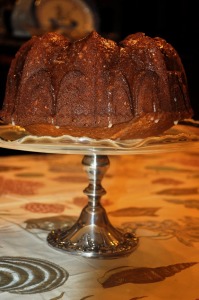 You're welcome to join this very talented group of bloggers to bake along with us as we work our way through every delicious recipe in Baked Explorations by Matt Lewis and Renato Poliafito.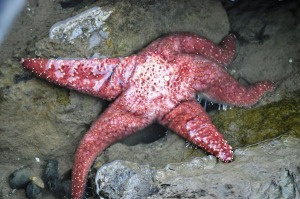 Huge starfish – Channel Islands Harbor
These recipes are provided for your personal use. If you publish them, or re-post them, please give me credit. Grazie e Buon Appetito!