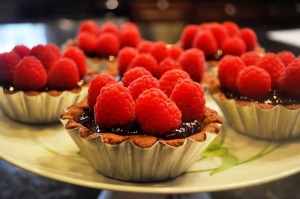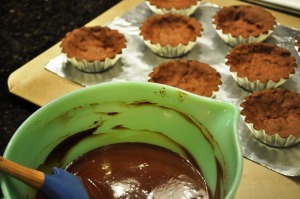 Baked Shells and Ganache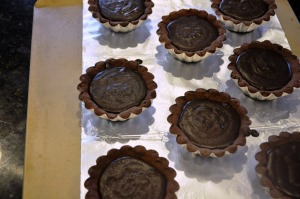 Baked Shells filled with Ganache
I made these tarts for my friend Mercedes' birthday & they're as delicious as they are beautiful! I was inspired to buy these tart tins when I saw Patty's post. Needless to say, it's the first time I used them and I forgot to remove the shortbread crusts from the pans before I filled them with ganache, so they were stuck that way! (This post is dedicated to my friend, Doretta, who thinks I always do things perfectly! LOL!)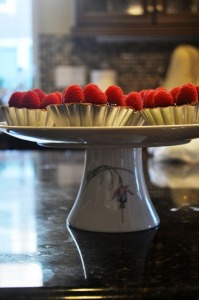 These lovely tarts are deceptively easy to make. They look just like something you'd buy in a pastry shop. I think they'd also be wonderful with strawberries.
Happy Birthday, Mercedes!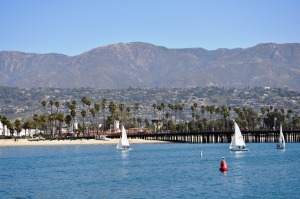 Santa Barbara, CA
These recipes are provided for your personal use. If you publish them, or re-post them, please give me credit. Grazie e Buon Appetito!