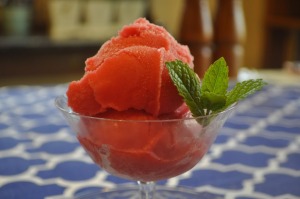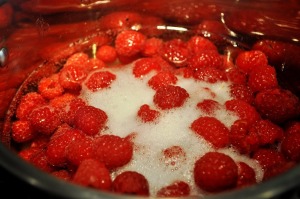 Can you imagine the flavor of fresh, sweet raspberries with a cold tingle on your tongue? That's what this sorbet is like! Really – it stays fizzy! And it's amazing from the flavor to the color to the fizz, it's sure to bring a smile to your face!
We made this incredible sorbet with Prosecco and I'm happy that there's enough of each left to make a fabulous cocktail!
You can find this recipe in David Lebovitz's book, The Perfect Scoop.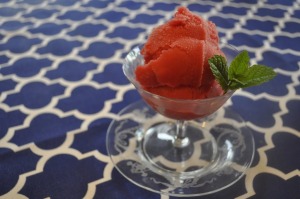 Fostoria "Garland" sorbet dishes from our Depression Glass collection.
These recipes are provided for your personal use. If you publish them, or re-post them, please give me credit. Grazie e Buon Appetito!