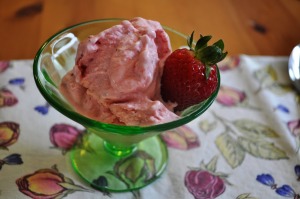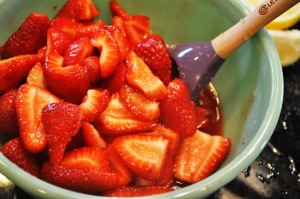 Okay, so I've been a little obsessed with my Cuisinart Ice Cream Maker lately, but it is summer! Oxnard is the California capital of Strawberries – we have them year-round. When I saw these gorgeous ones at the Farmers' Market this morning, I knew I wanted to try David Lebovitz's Strawberry-Sour Cream Ice Cream from his book, "The Perfect Scoop".
It was so easy & so delicious! The first step was to macerate the Strawberries in sugar and Chambord (David suggests Vodka, or Kirsch), then throw it all in the blender with a little Lemon Juice, Sour Cream, and Cream. After chilling it for a bit, we churned it in our ice cream maker for 20 minutes.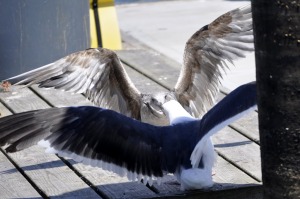 Seagulls fighting over a fish!
These recipes are provided for your personal use. If you publish them, or re-post them, please give me credit. Grazie e Buon Appetito!