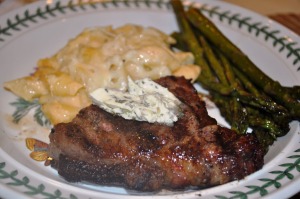 Grilled Organic Rib-eye Steaks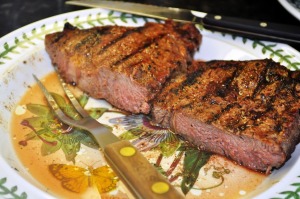 About a month ago, we discovered organic, grass-fed beef from Novy Ranches at the Channel Islands Farmers Market. This is the third cut of meat we've tried from them, and they've all been superior. John sprinkled these steaks with salt and pepper, seared them over medium-high heat, then moved them to the top rack of the grill for 20 minutes, turning them over half-way through. Just before serving, we topped them with a Tablespoon of Garlic-herb Butter.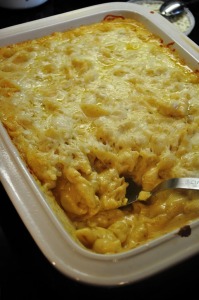 Reeni is a talented blogger friend with an incredible culinary range who mentored me a lot when I first started my blog. You can find Reeni and her adorable cat, Moon, at Cinnamon Spice & Everything Nice.
This recipe is an easy-to-prepare classic side-dish that is a great companion for any number of main courses.
Rinse two bunches of Fresh Asparagus and snap the ends off. Create a foil pouch big enough to seal around them, then place the asparagus in it. Drizzle with Olive Oil, and sprinkle with Salt and Pepper. Seal pouch by folding edges of foil over. Then place on the grill over indirect heat for about 15 minutes, turning over half-way through.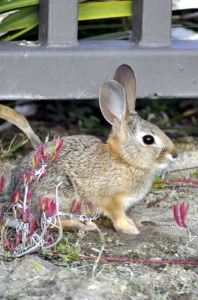 Bunny at Seabridge Harbor!
These recipes are provided for your personal use. If you publish them, or re-post them, please give me credit. Grazie e Buon Appetito!