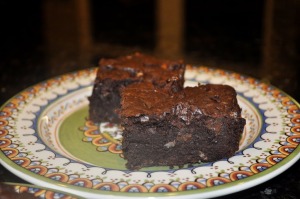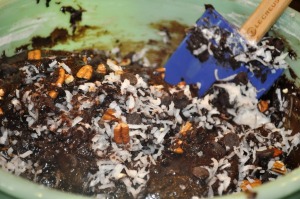 I made these brownies almost a month ago with mini peanut butter cups. I thought they were incredible and would serve as a great base for all kinds of variations. This time, I made these German Chocolate Cake inspired brownies.
I stirred these into the basic recipe:
1 Cup Chocolate Chips
1 Cup Pecans
1 Cup Coconut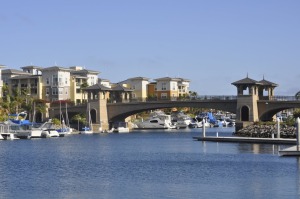 Seabridge Harbor, Oxnard, CA – walking distance from our house.
These recipes are provided for your personal use. If you publish them, or re-post them, please give me credit. Grazie e Buon Appetito!