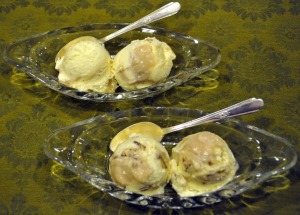 Last week's Baked Sunday Mornings challenge left us all with extra Caramel Sauce. I wish I'd thought of glazing the cake with it in between the layers like Jaime, but since I didn't, I couldn't let this wonderful caramel go to waste. Vanilla Ice Cream and Caramel are a natural match in my book! And, just to add texture and further dimension to this lovely concoction, I added toasted Pecans.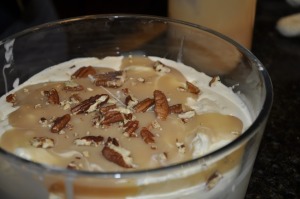 I've been wanting to try David Lebovitz's Vanilla Ice Cream from The Perfect Scoop. I'm sure the Vanilla Ice Cream is wonderful all on it's own, but I couldn't resist his suggestion to add Bourbon.


We layered the Bourbon Vanilla Ice Cream with the Caramel Sauce and Toasted Pecans and returned it to the freezer to set. I have never had commercial ice cream this good – including Hagen-Dazs.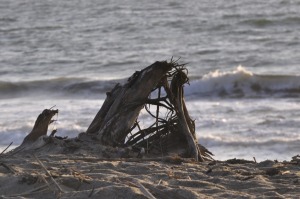 Driftwood – Surfers' Knoll Beach, Ventura, CA
These recipes are provided for your personal use. If you publish them, or re-post them, please give me credit. Grazie e Buon Appetito!