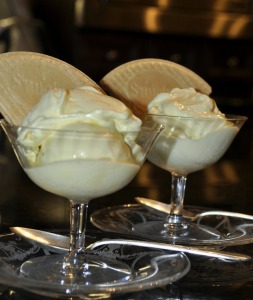 Passion Fruit Ice Cream ~ David Lebovitz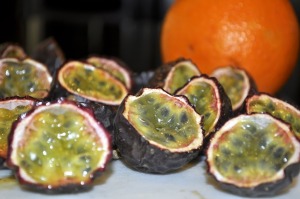 OMG! I found fresh Passion Fruits at the Channel Islands Farmers' Market 5 for $1.00, so I bought 10. Although I love the flavor of Passion Fruit, this is the first time I bought them. I was really surprised how inexpensive they were.
I choose the freshest, smoothest fruits I could find. Luckily, I read David's recipe in The Perfect Scoop before I made the ice cream – he says the uglier and more wrinkled the fruit, the better – so I let them ripen.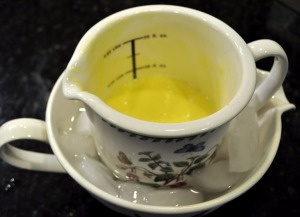 The base for this ice cream is a cooked egg custard that is infused with Passion Fruit and Orange Oil. It is absolutely heavenly! This is my absolute favorite of all the ice creams we've made. The Passion Fruit has a bright, tropical citrus flavor and the ice cream is intense pale yellow.
Who knew the ugliest Passion Fruits were the sweetest? Another of life's lovely surprises.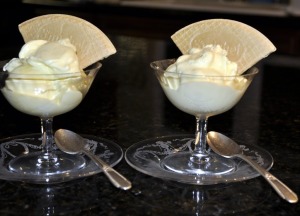 Fostoria "Garland" Depression Glass Sherbets
Enjoy these last gorgeous days of summer!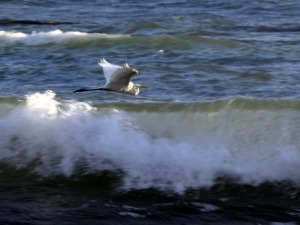 Great Egret in flight – La Piedra Beach, Malibu
These recipes are provided for your personal use. If you publish them, or re-post them, please give me credit. Grazie e Buon Appetito!