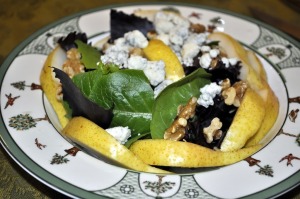 Pear, Gorgonzola, and Walnut Salad
Fill salad bowls with Spring Greens.
Surround with Pear slices.
Top with Walnuts and Gorgonzola Cheese.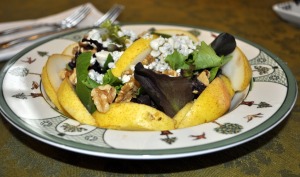 In a jar, blend:
1/4 cup Sherry Vinegar
1/2 cup Olive Oil
1/2 teaspoon Dijon Mustard
1 teaspoon Honey
1/4 teaspoon Salt
Pour over salad.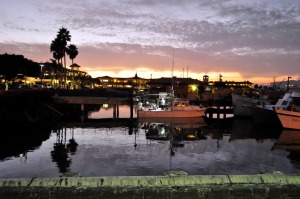 Ventura Harbor – twilight
These recipes are provided for your personal use. If you publish them, or re-post them, please give me credit. Grazie e Buon Appetito!