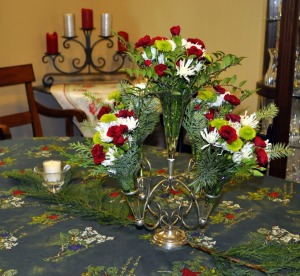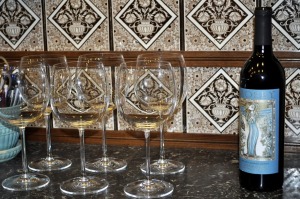 As members of Mosby Winery, we receive shipments of wine throughout the year. The wines are of their choosing and many of them are exclusive. If this gets you in the mind of throwing a wine party yourself, you may want to look into denver wine delivery services such as totalbev.com so you are properly equipped. Our November shipment included 3 bottles of Sangiovese wine – 1 each from 2006, 2007, and 2008. We decided to have a dinner party with foods to compliment the rich, Italian flavors of the wine. We served the wines in chronological order and everyone agreed – as did Mosby – that the 2007 vintage was the best.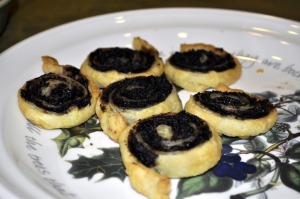 Thaw a sheet of Pepperidge Farm Puff Pastry.
Pre-heat oven to 400 degrees.
Unroll puff pastry sheet and spread with Olive Tapenade.
Roll from the short edge.
Slice into 1/4-inch pieces and place on a parchment paper-lined baking sheet.
Bake for 20 minutes until puffed and lightly browned.
Serve warm.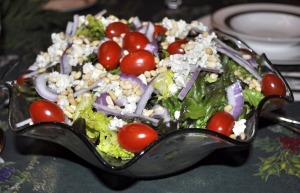 1 head Red Leaf Lettuce, chopped
1/4 Red Onion thinly sliced and set in Ice Water for 1/2 hour to crisp
Cherry Tomatoes
1/4 cup Gorgonzola Cheese
Roasted Pine Nuts
Italian Vinaigrette made with Olive Oil and Red Wine Vinegar
Drizzle with Olive Oil
Sprinkle with Salt, Italian Herb Mix, Parmesan Cheese, and very thinly sliced onion
Bake on a parchment paper-lined baking sheet at 450 degrees for 15 minutes.
Slice into squares and serve as you would bread.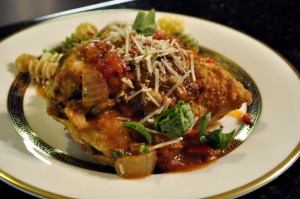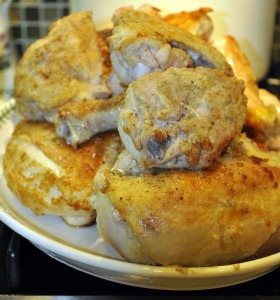 We made a double batch of Giada's Chicken Cacciatore (Hunters' Chicken). The only change we made was to add 8 ounces of mushrooms to the sauce. The rich tomato sauce created the perfect flavor-balance for the Sangiovese wine.


Serve with pasta – cooked according to package directions – and toss with 1 Tablespoos each Butter and Olive Oil and a bit of Salt.


Sprinkle with Parmesan Cheese and fresh Basil.
David Lebovitz's Chocolate Ice Cream – this is the second time we've made this cooked custard ice cream and it's amazing! It's far more like a dark chocolate mousse than any grocery-store variety chocolate ice cream. Everyone continued to enjoy the flavor-balance of the Sangiovese wine with chocolate, too.
My sister-in-law, Stephanie, brought a plate piled with holiday goodies. She made Chocolate Malt Cookies, Cranberry White Chocolate Cookies, Peppermint Bark, and Peanut Brittle.
These recipes are provided for your personal use. If you publish them, or re-post them, please give me credit. Grazie e Buon Appetito!