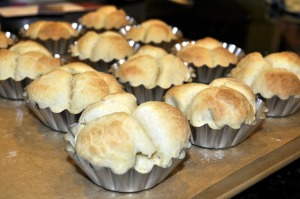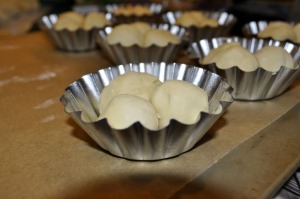 This week's French Fridays with Dorie challenge is for these lovely, buttery Brioche! I was so excited to try these – I even have these cute little pans! I have to admit that my first batch didn't rise – John & I make Pizza almost every week, so I didn't have any anxiety about working with yeast. Needless to say, I was really upset when the dough didn't rise. I read & re-read the recipe and was sure I'd done everything right, so the only conclusion I could draw was the milk was too hot & killed off the yeast. So, last night, I tried again – and, voila! Here they are!
This is one of those "no recipe" recipes. John often makes this when we have ham.
In the bowl of a food processor, add:
About 2 Cups Cubed Ham
1/2 onion
Pulse a few times until finely chopped, scrape into a bowl and stir in 2 – 3 Tablespoons Mayonnaise.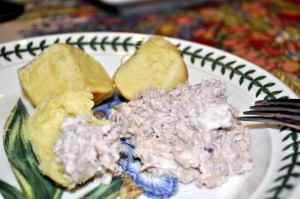 For all my fellow Doristas who, like me, missed out on Tuesdays with Dorie, I wanted to let you know that the group is open again and will start baking through Baking with Julia in February. It's only twice a month – and I'm hoping it off-sets Baked Sunday Mornings, but I really want to become a better baker, so am going to join. If you're undecided, check out this video!
Late addition: This Brioche made the best Bourbon Bread Pudding I've made so far – and, of course, I made Caramel Bourbon Sauce to top it off!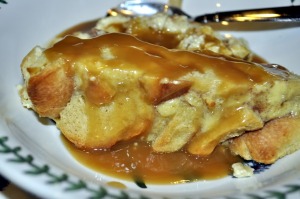 Southern Caramel Bourbon Sauce
In a medium saucepan, whisk:
1 Cup Cream
1/4 Cup Dark Brown Sugar
1 Tablespoon Light Corn Syrup
Boil over medium heat for 10 minutes, whisking occasionally.
Remove from heat and stir in 1 Tablespoon Bourbon.
Pour over Bread Pudding while warm.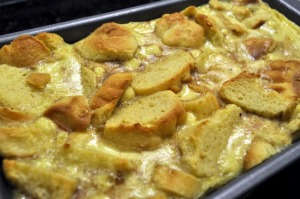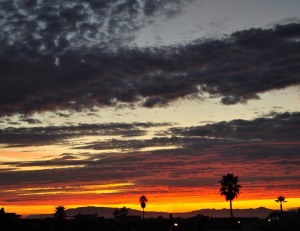 View of Santa Cruz Island from our rooftop.
Have a fabulous weekend!


These recipes are provided for your personal use. If you publish them, or re-post them, please give me credit. Grazie e Buon Appetito!