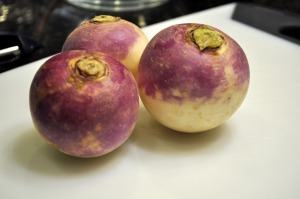 Purple-topped Turnips
I had some leftover chicken from this week's French Fridays with Dorie recipe and I wanted to try something with a different flavor base. When I found this recipe on Lemons and Anchovies, I decided to try it. Take a moment to check out her beautiful blog.
John & I really like curry, but I've rarely had turnips – I have to say, I was pleasantly surprised by how good they were.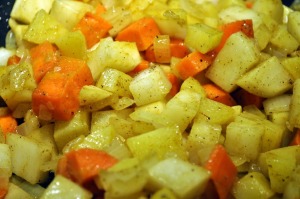 Seasoned Vegetables
This soup is full of flavor and texture – not to mention vitamins! Perfect for a cool winter evening.
I'm not sure what was better – smelling the aroma of this soup as it cooked, or eating it!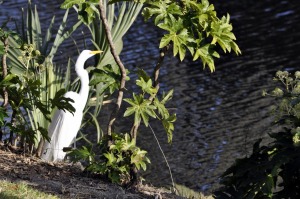 Snowy Egret – Middleton Place, S.C.

These recipes are provided for your personal use. If you publish them, or re-post them, please give me credit. Grazie e Buon Appetito!