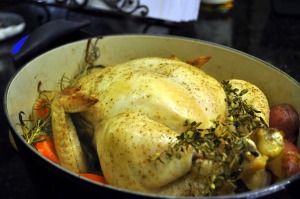 Ta-dah – Chicken Magic!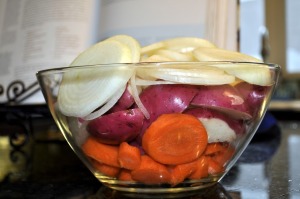 Fresh Vegetables
This week's French Fridays With Dorie challenge is for M.Jacques' Armagnac Chicken ~ which could be accurately described as "magical." Reading Dorie's description of this dish let me know I was in for something special, but I had no idea just how special it would be until lifted the lid from my le Creuset French Oven!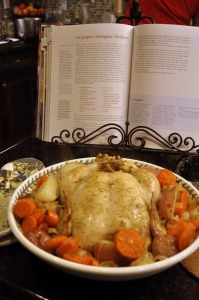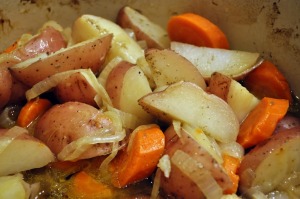 Cooked Vegetables
It was incredibly easy. And delicious! The vegetables were perfectly cooked and the chicken was falling-off-the-bone tender. The only change we made to the recipe was to sprinkle a little Wondra Flour into the sauce to thicken it a bit. This recipe will definitely make a repeat appearance in our kitchen!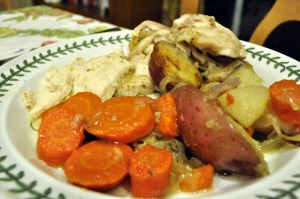 John said the Carrots were his favorite part!

These recipes are provided for your personal use. If you publish them, or re-post them, please give me credit. Grazie e Buon Appetito!