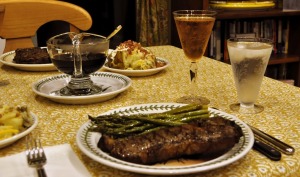 Normally, I order the recipes on my blog starting with the main feature, but I decided to run this one on a timeline, The total time to prepare this meal is about 1 hour and 45 minutes.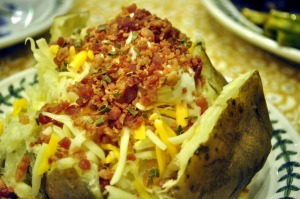 Preheat oven to 350 degrees.
Scrub & dry potatoes.
Piece several times with a fork, then wrap them in foil.
Bake for 1 1/2 hours.
Serve with your choice of toppings.
We used: butter, shredded cheese, sour cream, chives, and bacon bits.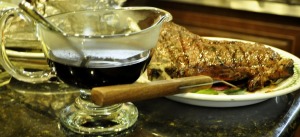 Pinot Noir Reduction Sauce
Pour a bottle of Pinot Noir into a medium sauce pan
Add: 10 peppercorns and a bouquet garni with 1 Tablespoon Herbes de Provence wrapped in cheesecloth and tied with string.
Place over low heat and let simmer for 1 hour, or when reduced by half.
Strain peppercorns out and remove bouquet garni.
Serve in a gravy boat to pour over steak.
Remove steaks from packaging and place on tray.
Sprinkle with fresh ground salt & pepper on both sides.
Let rest for about a half an hour.
Pre-heat grill and sear steaks, then move them off direct heat and grill for 5 – 10 minutes per side, depending upon your preference.
Remove from heat and let rest for 5 minutes before serving.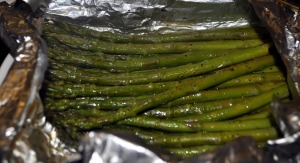 Clean one bunch of Asparagus, snapping ends off
Place in foil.
Drizzle with Olive Oil, Lemon Pepper, and Salt.
Seal packet and roast over indirect heat for 10 minutes a side.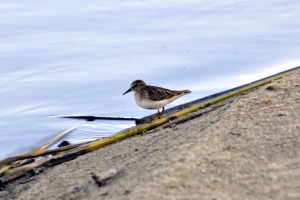 Sandpiper at Surfers' Knoll, Ventura, CA

These recipes are provided for your personal use. If you publish them, or re-post them, please give me credit. Grazie e Buon Appetito!