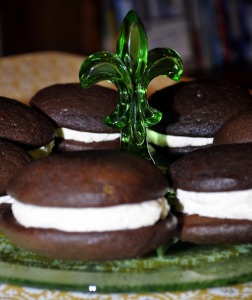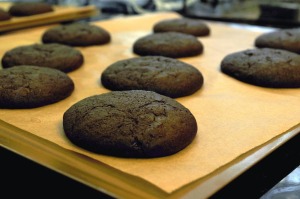 This week's Baked challenge is for Chocolate Whoopie Pies filled with Swiss Vanilla Filling. Although these delightful cakes are a staple in the North-East, neither one of us had ever had them before. The cakes were easy to mix together by hand. One of the most interesting things for me about our "Baked" experience is all the different frostings, fillings, and sauces we've learned to make.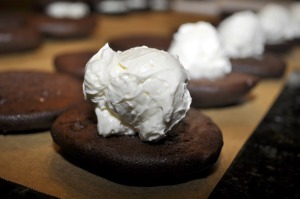 The Swiss Vanilla Filling looked like marshmallow cream while the egg whites and sugar were being whipped together, but then, as the butter was added, it turned into the lightest, fluffiest buttercream I've ever made.
The cake was lighter than I expected and the filling was delicious. These are quite addictive!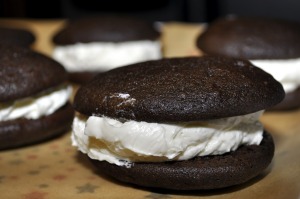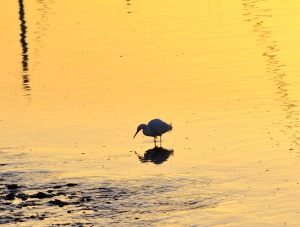 Snowy Egret @ sunset – Shelter Island, San Diego, CA

These recipes are provided for your personal use. If you publish them, or re-post them, please give me credit. Grazie e Buon Appetito!