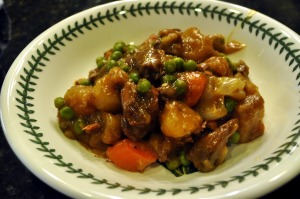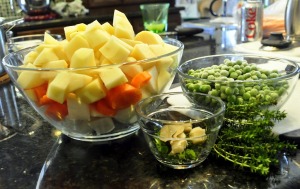 I'm a little late with this week's French Fridays with Dorie post, but our nephew was visiting this weekend, so we waited to make it for him. We all enjoyed this immensely. The meat was tender and the vegetables were delicious.
Navarin Printanier is a lovely braised stew that makes the most of fresh spring lamb and vegetables. We could not resist replacing 1 cup of the beef broth with red wine – I really had to read the recipe 3 times to make sure it didn't call for wine…it's French, right?!? Well, I think we made the right call – the wine tenderized the meat and deepened the flavor of the broth.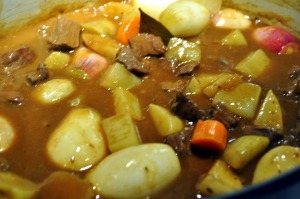 By now, all of us Doristas know this is a tried & true way to braise meat.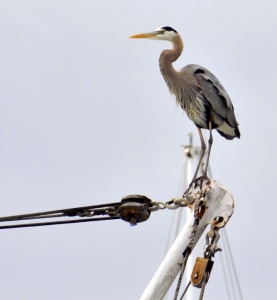 Blue Heron atop a ship's mast ~ Channel Islands Harbor

These recipes are provided for your personal use. If you publish them, or re-post them, please give me credit. Grazie e Buon Appetito!