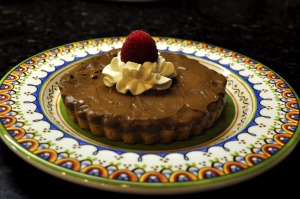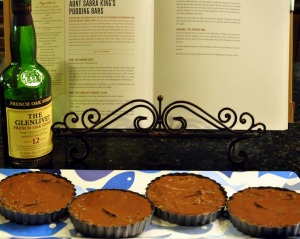 This week's Baked Sunday Mornings challenge is for Aunt Sabra King's Pudding Bars. The rich creamy dark chocolate pudding laced with Whiskey is just so Southern! The pudding rests on a graham cracker crust and is topped with Whipped Cream. I added fresh Raspberries as I find them an irresistible match to chocolate.


This recipe is not at all difficult, it just takes time. I was intrigued with the method of straining the hot cooked custard onto the chocolate and how well it worked.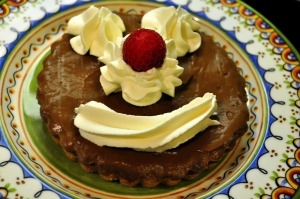 This is what happens when you let your brother pipe the Whipped Cream!










I halved the recipe to make four individual tarts and they turned out great. A wonderful, light dessert with layers of flavor & texture.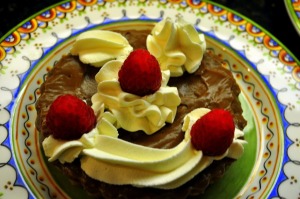 Wink, Wink! Nudge, Nudge! Say No More!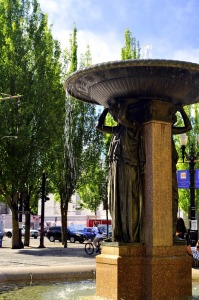 Skidmore Fountain ~ Portland Oregon
These recipes are provided for your personal use. If you publish them, or re-post them, please give me credit. Grazie e Buon Appetito!