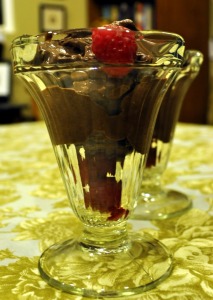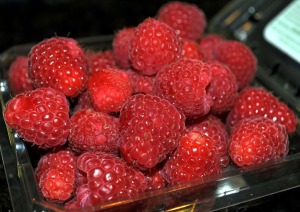 Fresh, luscious raspberries!
OMG! This Chocolate Raspberry Ice Cream from David Lebovitz' The Perfect Scoop tastes just like raspberry truffles! It has only 4 ingredients, so I encourage you to make it now while fresh raspberries are in season and on sale. It is so easy to make and so delicious that you'll have a hard time not eating it all in one sitting!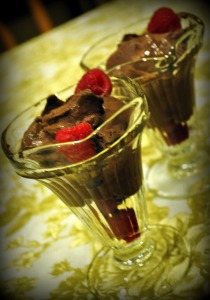 It's as simple as bringing cream, sugar, and high quality cocoa powder to a boil, removing it from the heat, stirring in the raspberries and allowing them to sit for 10 minutes before blending and straining the seeds out – then pouring the fabulous results into an ice cream maker.


I've purchase a few ice cream cookbooks and none of the others compares to the recipes in "The Perfect Scoop." If you don't own a copy, this is the perfect time of year to get one!


These recipes are provided for your personal use. If you publish them, or re-post them, please give me credit. Grazie e Buon Appetito!