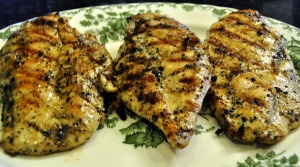 When we saw this recipe in Taste of the South magazine, John said it reminded him of how his uncle used to grill chicken for family gatherings in the Texas summer. It takes a bit of patience because you have to turn and baste the chicken throughout the grilling process, but that keeps the chicken moist and flavorful. We grilled 2 extra pieces to use later.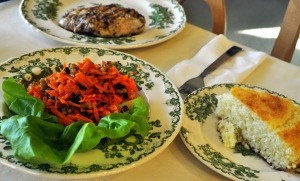 This recipe comes from Dorie Greenspan and even though it's French, it reminded us of the South, so we made it with this Southern BBQ menu. It's super-simple, refreshing, and delicious.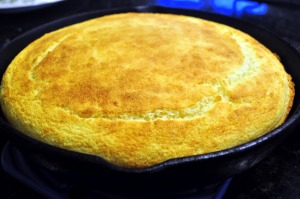 This recipe from The Homesick Texan yielded the best cornbread I've ever made. I think the iron skillet makes all the difference. It's easy to make and delicious!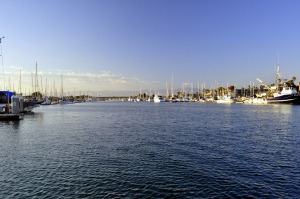 Channel Islands Harbor, CA
These recipes are provided for your personal use. If you publish them, or re-post them, please give me credit. Grazie e Buon Appetito!