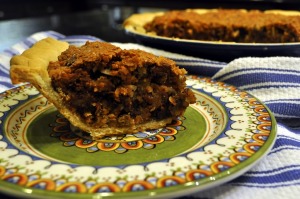 Dig in!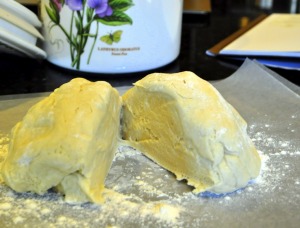 Baked Classic Pie Dough
This week's Baked Sunday Mornings challenge is for Sawdust Pie! It sounds weird and I'd never heard of it before, but it's delicious! I used semi-sweet in place of the white chocolate. While we were eating this pie, we talked about how to describe it. Let me start by saying that I believe it's truly unique. German Chocolate S'mores, maybe?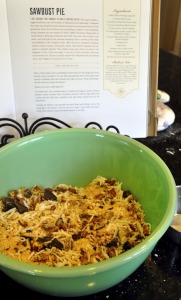 Sawdust filling









This Classic Pie Dough is a dream to work with, It bakes up flaky and has a wonderful buttery taste. The sweet and chewy filling is made from sugar, graham cracker crumbs, chocolate, coconut, pecans and egg whites. It's not at all dry as the name implies. And, it's super simple to whip up – just put all the ingredients in a bowl, stir, and pour into the pie crust, then bake. That's it.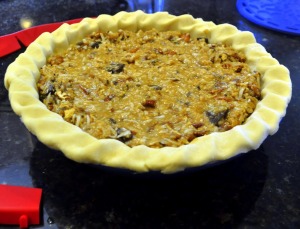 Ready for the oven!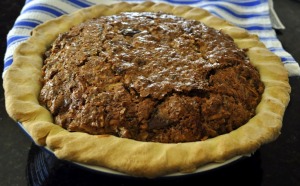 Fresh from the oven!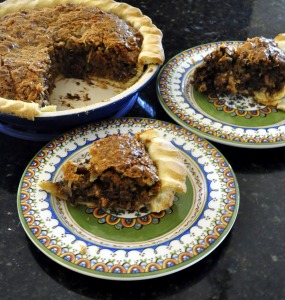 We served it while it was still warm ~ delightful!
These recipes are provided for your personal use. If you publish them, or re-post them, please give me credit. Grazie e Buon Appetito!