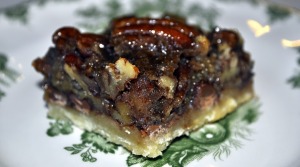 Perfect pastry with milk chocolate and pecan pie filling
When I saw the recipe for
German Chocolate-Pecan Pie Bars in the September edition of Southern Living Magazine, I knew I'd be baking them soon. New neighbors moving in across the street proved to be just the excuse I needed. Although I love coconut, I decided to make these without it. I also used Milk Chocolate Chips instead of semi-sweet. And, of course, I added the Bourbon!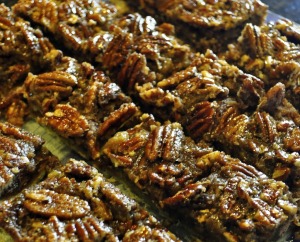 A pecan-lover's dream
These bars are so good and easy to make. We couldn't resist trying one when it was still warm, but the only way to get them to cut into perfect squares is to chill them overnight first. Just delicious!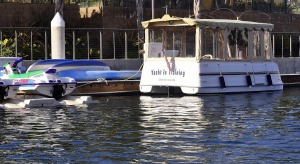 Seen in Mandalay Bay, Oxnard, CA
These recipes are provided for your personal use. If you publish them, or re-post them, please give me credit. Grazie e Buon Appetito!