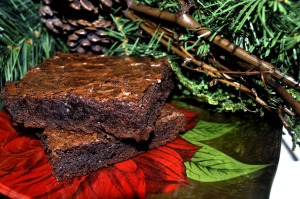 Chewy Chocolaty Peanut Butter-lovers Dream!
This week's Baked Sunday Mornings challenge is for Spicy Brownies for the more robust of us, or Peanut Butter Brownies for those of us with a more English palate. Although the idea of Spicy Brownies intrigues me, despite 3 drawers full of Penzeys spices, I don't have Ancho or Chipotle Chili powder on-hand. This is no surprise to those of you who know me well.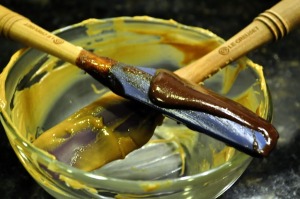 Chocolate in your peanut butter!
If you were to ask me what my favorite foods are, chances are that I would forget to say "Peanut Butter." It's not because I don't like it. In fact, during the week, I eat a peanut butter sandwich for breakfast almost every morning. The real reason is that, to me, it's a staple just like salt, or pepper. But, pairing peanut butter with chocolate takes it to the next level!

When I saw the "Baked Note" option for "Peanut Butter Brownies," I envisioned brownies with peanut butter swirled through them, but I should have known the Baked Boys would do things differently. This version blends the peanut butter right into the batter! The resulting brownie tastes just like a peanut butter truffle! This is a quick and amazing treat to whip up for all the peanut butter lovers in your life. You can cut them large, or small.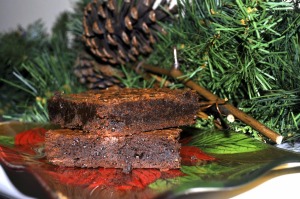 A little bit of Christmas cheer!
Enjoy!
These recipes are provided for your personal use. If you publish them, or re-post them, please give me credit. Grazie e Buon Appetito!