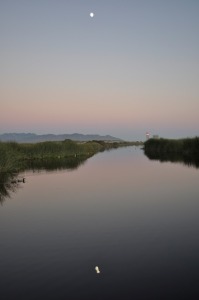 Port Hueneme Beach


This week's full moon is undoubtedly responsible for the convergence of Baked Sunday Mornings and French Fridays with Dorie into the makings of a wonderful meal! Dorie's mineral Lemon-steamed Spinach was a perfect match for Matt and Renato's creamy, fluffy Cheddar Corn Souffle. We served these remarkable side dishes with pan-fried boneless pork chops.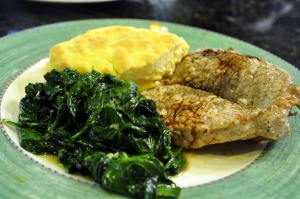 An Amazing Meal!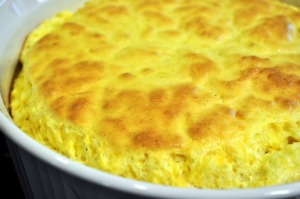 This week's Baked Sunday Mornings challenge is for Cheddar Corn Souffle. Although the recipe was methodical, it came together easily and baked up perfectly. I'm not a huge fan of egg dishes, but the sharp cheddar cheese, spices, and corn created enough flavor and texture that I really enjoyed this souffle – I even had seconds. It would be lovely on your Easter brunch table, or perfect with a salad for a light luncheon.
While the Souffle was in the oven, John pan-fried 2 boneless pork chops and I prepared the spinach.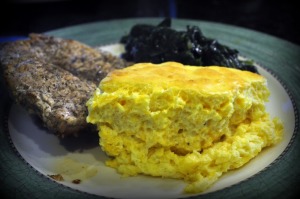 Light, fluffy, creamy, and delicious!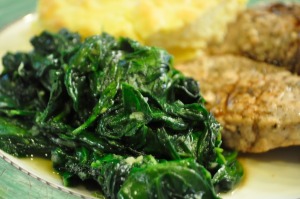 I modified the directions for Dorie's spinach because we make something similar to it all the time and our method is a bit easier. Normally, we add garlic and squeeze lemon juice over the spinach after it's cooked. But, I really liked the more intense lemon flavor from the zest in Dorie's method.




Here is our recipe which is Italian versus Dorie's milder French version, but this is the method we used to cook it. The spinach holds enough liquid that it steams itself, so washing a steamer seems unnecessary.
In a deep skillet with a lid, saute over medium heat:
2 Tablespoons Olive Oil
3 Cloves Garlic, minced
When garlic begins to brown, add 1 pound fresh Spinach, and cover with lid for about 8 minutes. When spinach is wilted. add Salt & Pepper to taste and stir until coated with oil.
Squeeze fresh lemon juice over top.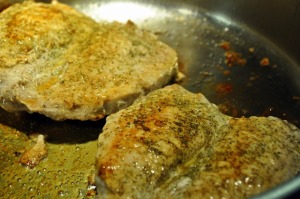 Pan-fried Pork Chops
Butterfly 2 Boneless Pork Chops.
Sprinkle both sides with Salt, Pepper, and Herbes de Provence.
In a medium skillet, over medium heat, heat 2 Tablespoons Olive Oil.
Fry Pork Chops until brown on both sides, and cooked through.
These recipes are provided for your personal use. If you publish them, or re-post them, please give me credit. Grazie e Buon Appetito!