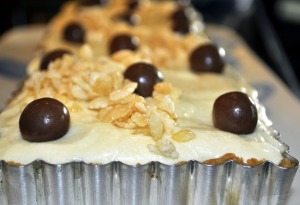 Crispy, Creamy Yumminess!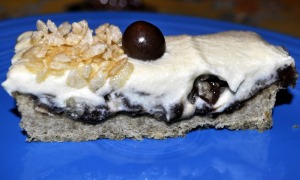 Grab a fork!
This week's Baked Sunday Mornings challenge is for Malted Madeleines. Since Madeleines aren't my favorite, I decided to take the opportunity to make up the Malted Crisp Tart that I missed when the group made it in March 2011.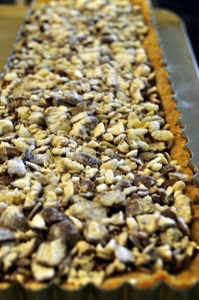 Caramelized Rice Crispies and crushed malted milk balls fill the center of the tart




This tart is time consuming but totally worth the effort (especially if you can convince someone else to do the dishes afterwards!). The amazing brown sugar crust is topped with milk chocolate ganache, then sprinkled with caramelized Rice Crispies and crushed malted milk balls, then topped with Malted Diplomat Cream. This tart has it all – it's rich, creamy, crispy, chocolaty, and a tiny bit salty. It's just delicious!

Instead of a round tart, I made a rectangular one and an individual one. I took the rectangular one to my brother's house for a dinner party. And, of course, kept the little one for us to have later. I had a lot of filling left over, so I think this recipe would work well in a pie plate.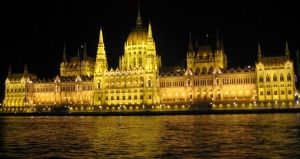 View of the Parliament Building, Budapest, Hungary, from our boat
These recipes are provided for your personal use. If you publish them, or re-post them, please give me credit. Grazie e Buon Appetito!