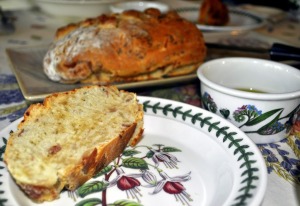 The smell of bread, especially yeast bread, baking in the oven is just heavenly.


This wonderful rustic Prosciutto Bread comes from Nick Malgieri's The Modern Baker. His recipe calls for 6 ounces of Prosciutto but I only had 4 ounces. Since Nick talked about the importance of the fat in this recipe, I added 1/2 cup shredded Parmesan Cheese – which, in my opinion, makes it even better! This bread is easy to make – all it takes is a little time and patience.
This flavorful bread has a wonderful crisp crust and a dense spongy inside. The Prosciutto and cheese add crunch to the crust and the pepper expands the flavor.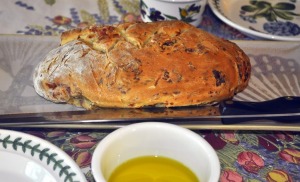 Studded with crisp Prosciutto and Parmesan Cheese!
We served this bread warm from the oven with our favorite Garden Pasta and Olive Oil for dipping. It was also great for sandwiches the next day. We froze one loaf to enjoy later.
If you don't have any of Nick's books, but would like to bake something delicious, check out his website here.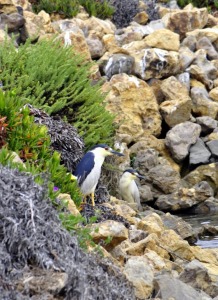 Pair of Black-crowned Night Herons
These recipes are provided for your personal use. If you publish them, or re-post them, please give me credit. Grazie e Buon Appetito!