John and I are both Civil Servants who work for the United States Navy in Southern California. John has 27 years of service, and I have 23. In an unprecedented move by the government, we are being furloughed one day each week for 11 weeks. This equates to a 20% pay cut on top of no raise for the past 3 1/2 years. When this threat first reared its head, it was impossible to fathom. Surely, the negative impacts on productivity and the economies in the communities surrounding government agencies would outweigh the purported savings to the government. I will readily admit that efficiency can be gained in the way the government operates. I also believe this can be done without affecting people's salaries, benefits, and retirement savings. Not to mention the tax revenue that the government will lose when we're not paid.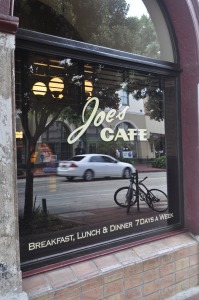 My friend, Mary, who is a freelance writer, encouraged me to write about our experience because it's important for people to understand what is happening in the government on a personal level. John and I decided that we wanted to make the most of a difficult situation, so we've planned a series of day trips to explore our local area on our furlough days. Our first foray was to Santa Barbara, one of our favorite cities.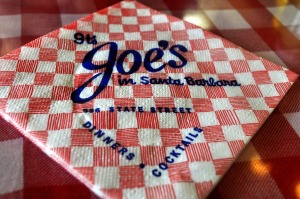 We had lunch at the historic Joe's Cafe on State Street which was established in 1928. It has a relaxed atmosphere and a menu filled with classic American cuisine as well as the longest bar in Santa Barbara. I ordered the Top Sirloin Steak Sandwich, Open-faced with Fries and Green Salad with Blue Cheese Dressing, and John had the Bud Perry, a Grilled Pastrami on Rye with Swiss and Dijon that also came with fries. The food was delicious, and there was so much of it!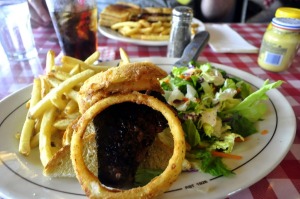 Absolutely delicious!



The service was excellent and I loved that they played albums. When we first arrived, they were playing Elton John, my most enduring favorite! When we left, they were playing Van Morrison. John had told me about this place many times, but it was my first visit. Joe's cafe is destined to become one of our favorite places to have lunch in Santa Barbara!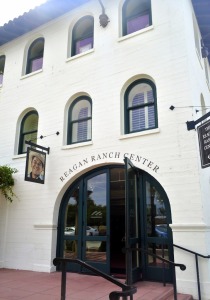 Free admission and wonderful displays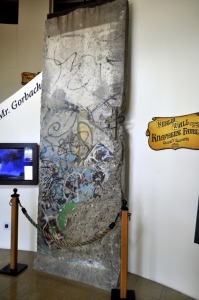 Piece of the Berlin Wall (Western side showing)





After lunch, we walked towards the beach and crossed the street to the Reagan Ranch Center which is located on State Street just next to the train station. The Reagan Ranch Center was established in 2006 as a way of allowing visitors an insiders view of the ranch and the Reagans' lives there. We were led on a tour by a wonderful docent in his eighties, named Fred. He was so knowledgeable and took the time to show us how the state-of-the-art interactive exhibits worked. He also encouraged us to watch a 30-minute video about Reagan and the influence he's had on America.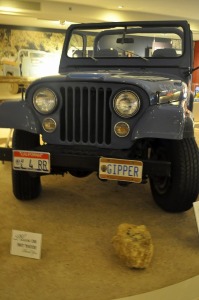 Reagan's Jeep Wrangler




Regardless of your political point of view, this center has preserved an important piece of 20th century America. This place moved me so much because the exhibits captured much of my experience as a young adult in America. I graduated from the University of Dallas in 1984 as John did from Louisiana State University. Reagan's presidency addressed so many issues we were familiar with. My father was a 30-year career Naval Officer; Reagan believed in the military. John's father was an executive with Chevron; Reagan brought us out of the oil crisis. Admission to the Reagan Ranch Center is free and you could go there several times and not see everything.

We are determined to make the best of our situation and have several other forays planned, so stay tuned for more Southern California restaurants and landmarks.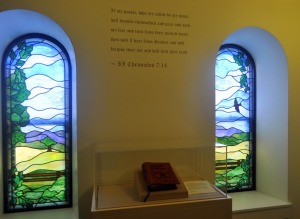 God grant us patience and gratitude

These recipes are provided for your personal use. If you publish them, or re-post them, please give me credit. Grazie e Buon Appetito!