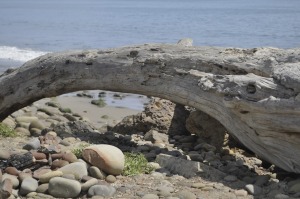 Driftwood arch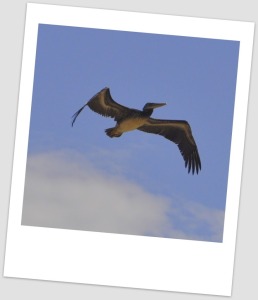 California Brown Pelican in flight
Today is our third furlough day. It's downright depressing. We received our first reduced paycheck on Friday – as much as it hurt, this one was only reduced by one day – the next one will twice as bad…It's not just the money. It really impacts our morale. It's like being told we don't matter and have nothing of value to contribute. Work is falling off the table – important work – but there's nothing we can do about it. Chuck Hagel, Secretary of Defense, promises things will only get worse. Yet, while Federal employees are being furloughed, support contractors continue to work full-time. Huge contracts are being let $120 million today alone. But Department of Defense workers are being told to stay home one day a week for 8 more weeks.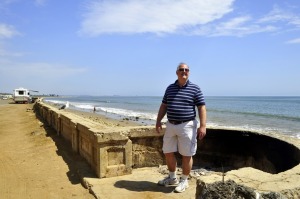 John enjoying the sunshine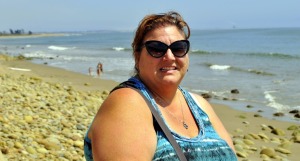 This beach is rockier than ours

In an attempt to keep our minds and bodies occupied, we've planned a series of day trips. This week's was a bit short as we threw a big barbecue for our neighbors and family last night. It was truly lovely and will be addressed in an upcoming post.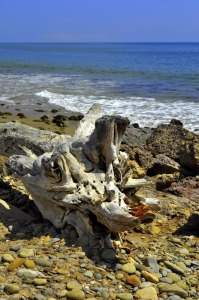 Driftwood sculpture







Today, we drove to the north side of Ventura to visit the Emma Wood State Beach. Although it serves primarily as a beachfront campground, the beach is available for day use to swimmers, bike riders, and surfers. We just walked along the beach this time and discovered that there are, in fact, two parts to this park – this one is along the old Pacific Coast Highway and the other is closer to town. The second one warrants another visit.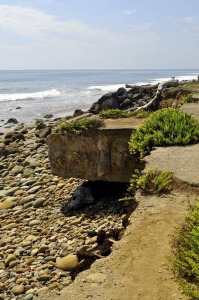 Edge of the old highway
It was a warm, beautiful day but not clear enough to see the Channel Islands that are 26 miles off the coast here. This beach would be great to photograph on a clear day. The beach has a lifeguard and you can walk along it continuously for a long way. We did pay the $10 for day use today but also discovered that you can park just outside the gate for free if you're just visiting the beach.
These recipes are provided for your personal use. If you publish them, or re-post them, please give me credit. Grazie e Buon Appetito!