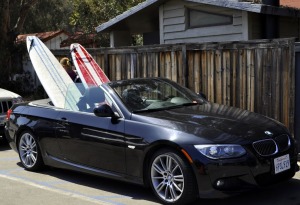 Only in Malibu!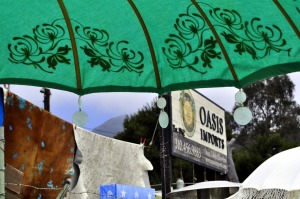 Oasis Imports carries something for everyone!

This week, we drove an hour south to Malibu to explore Oasis Imports, a huge outdoor showcase of patio and home furniture on the corner of Pacific Coast Highway & Topanga Canyon Blvd. Of course, we imagined how several pieces would look/work on our rooftop deck, took a few pictures, and took a few measurements promising each other we'd be back post-furlough.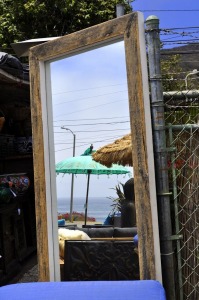 Reflection of the ocean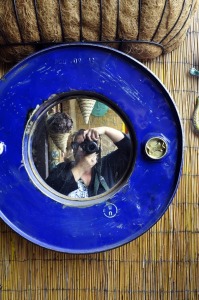 Self-portrait!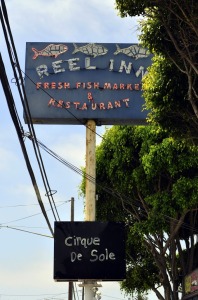 They always have a clever sign!
Then we walked to one of our favorite seafood restaurants, The Reel Inn, to meet John's sister, our brother-in-law and niece for lunch where we had wonderful shrimp and fish tacos. It's a rare local hangout in a touristy area with super-fresh fish. You can sit outside at the edge of a canyon, or inside next to a beautiful aquarium. It's a great place to stop on the way to, or from, LAX. It's casual, so you can show up in shorts & flip flops, or nicely dressed and be perfectly comfortable either way.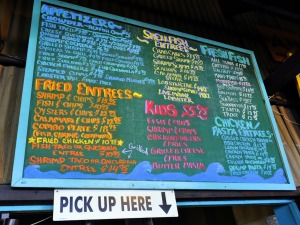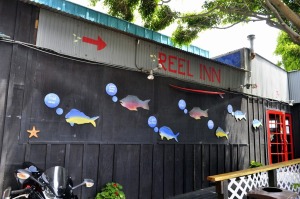 Right this way!

From there, we drove up PCH to Mugu Rock. When I was a kid, 7 – 9 years-old, my dad was a Navy helicopter pilot stationed at Point Mugu. The highway used to go around the outside of the rock, but after the road washed away, engineers blasted through the rock and you can't even walk around the ocean side now.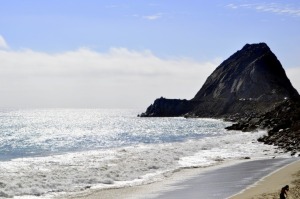 The highway used to run around the ocean side of Mugu Rock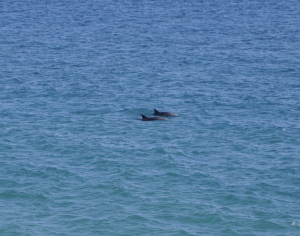 A pair of dolphins!


As mentioned in my last Furlough Foray post, the Chumash Indians were native to this area and sailed between the mainland and the Channel Islands.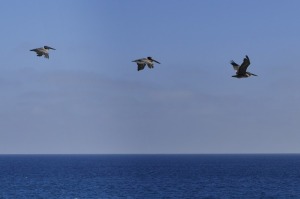 Trio of pelicans in flight

We stopped to take some photos and saw several dolphins, pelicans, cormorants, and seagulls swimming and flying by.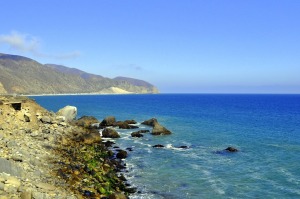 Looking back towards Malibu
Until next time…
These recipes are provided for your personal use. If you publish them, or re-post them, please give me credit. Grazie e Buon Appetito!