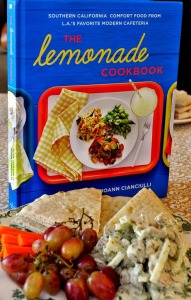 Enter to win your own copy of "The Lemonade Cookbook!"
I was so excited when a senior publicist at St. Martin's Press invited me to review Alan Jackson & Joann Cianciulli's "The Lemonade Cookbook" – and even more excited when she sent me a copy to share with you, too! It's not what you think – a book full of beverages. Oh, they're in there, too, but Lemonade has burst onto the LA scene as a way to get a quick, healthy bite to eat in a casual family-friendly atmosphere. There are currently 13 restaurants with more in the planning stages. The closest one to us is in Westlake Village (known by locals as "The WLV").

Alan changes his offerings with the seasons dubbing his style "Southern California Cuisine." Those of you who read our blog know that it's our goal to cook with the freshest offerings of the season as well. So, it's a good assumption that people who read our blog will love this cookbook. Here are some other reviews.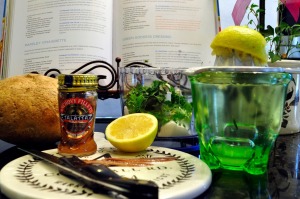 Fresh herbs and a lemon from our garden went into this wonderful dressing

We love Green Goddess Salad Dressing and happened to have some cooked chicken on-hand, so the first recipe we decided to try was "Chicken, Jicama, Tarragon, Green Goddess Dressing." One of the really cool things about these recipes is their versatility. This salad can be eaten on its own, or stuffed into pita bread.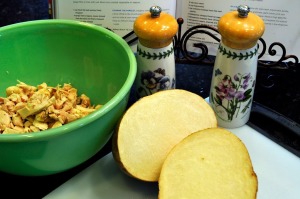 Have you ever had Jicama? It tastes a little bit like Water Chestnuts and adds lots of crunch to salads.

We grow our own herbs and citrus, so it was great to be able to cut Flat-leaf Parsley, Tarragon, Chives and a Lemon from our garden to make this wonderfully fresh salad dressing. Jicama is a root vegetable commonly used in Mexican and Southwestern dishes. It has a very mild flavor but adds crunch and essential nutrients to salads. We served this salad with carrots, grapes and Greek Flatbread for a light, delicious lunch.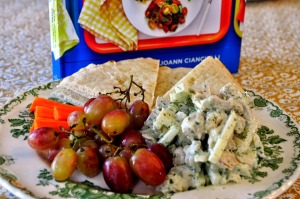 This homemade Green Goddess Dressing is so good!

This 239-page book is filled with fresh ideas for produce and flavor combinations. But it also has new takes on classics like Macaroni and Cheese. If you're looking for a fresh take on fast food, dig in!

The chapters are:
Marketplace Vegetables
Marketplace Vegetables + Legumes + Grains
Marketplace Vegetables + Protein
Land + Sea
Braises
Pot Roast Sandwiches
Semi-traditional Sandwiches
Soups + Stuff
Sweets
Lemonade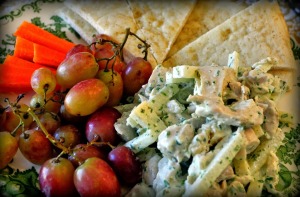 What did you have for lunch?
So, are you ready for the good part?!? For your chance to win your very own copy of this hot-off-the-press book, *LIKE* Create Amazing Meals on Facebook and leave a comment on the Create Amazing Meals Facebook page telling me how you like your lemonade! The contest will run until midnight (California time) on Friday, 8 Nov. 2013. I will contact the randomly chosen winner via Facebook message (so be sure to check your "Other" messages folder) and announce the winner on the Create Amazing Meals Facebook page. You will have until midnight on Sunday, 10 Nov. 2013 to contact me with your mailing address. If I do not hear from you, by then, I will select another winner.

Entry is open to residents of the U.S. and Canada only.
Best of luck to each of you!
These recipes are provided for your personal use. If you publish them, or re-post them, please give me credit. Grazie e Buon Appetito!