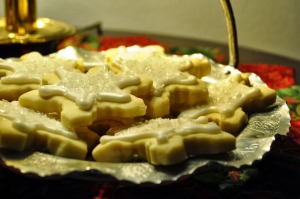 These just melt in your mouth!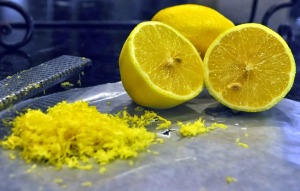 Beautiful, fresh lemons!

People tend to associate citrus with summer – and why not? Don't we slake our thirst with Lemonade on a warm day? Here in Southern California, we're lucky enough to enjoy citrus year-round. Not far from here is an innovative company called Limoneira that plants 3,010 acres of lemons. I love lemons and was so excited when I opened a box of 24 of the most perfect lemons I've ever seen.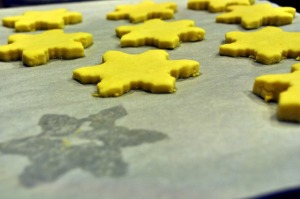 These roll out easily and bake up perfectly!

I wanted to create something special for Christmas to highlight their fresh flavor and add some brightness to our cookie plates, so I decided to make these Lemon Shortbread Cookies from Barbara Bakes, cut into snowflakes, iced, and sprinkled with sugar crystals. The result is these refreshing, melt-in-your mouth lemony butter cookies.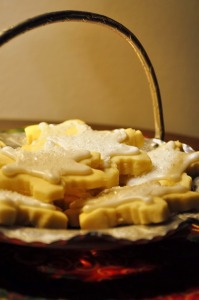 Lemony goodness!

Known as leaders in the citrus industry, Limoneira constantly strives to improve their business lines. Their most spectacular new product is the PINK LEMON!!! You really must check it out – it's amazing and just beautiful with pink flesh and green and yellow striped skin. If you're looking for a wonderful, unique gift, be sure to visit their online gift shop.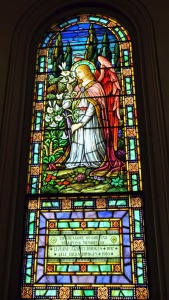 Stained Glass Window at Trinity Episcopal Church, Natchez, Mississippi
These recipes are provided for your personal use. If you publish them, or re-post them, please give me credit. Grazie e Buon Appetito!