A fluffy frozen treat!
This week's Baked Sunday Mornings challenge is for Lemon Lime Champagne Granita. This is, by far, the easiest recipe we've made!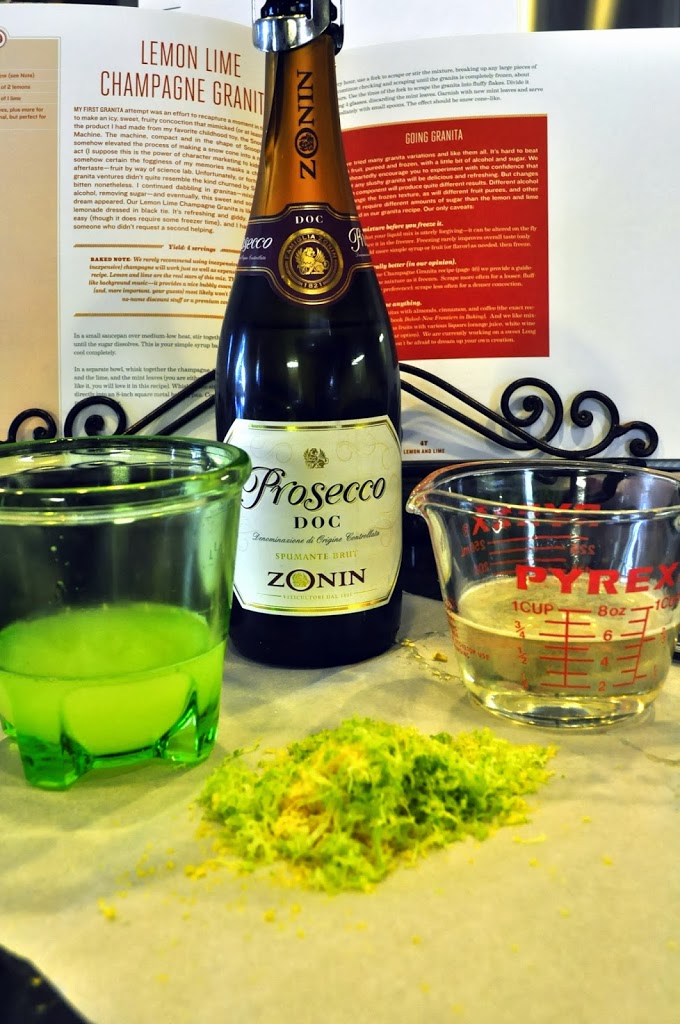 These simple ingredients are all it takes!


Italians are extremely indulgent of children. When we moved to Naples in 1972, I was nine and my brother had just turned seven. We were fawned over quite a bit with our blue eyes and my blonde hair. Our parents had a friend named Alfonso who was like a grandfather to us – all the more so because our real relatives were back in California. One warm, summery, day, he showed up at our house with an ice shaver and a bag of lemons. We thought he was making us fresh lemonade, but the result was much more exciting to us! It was lemonade poured over crushed ice: Granita! It took no time at all for us to fall in love with this Italian favorite and since fresh lemons were available in abundance in Naples, my mom indulged us with this treat fairly often.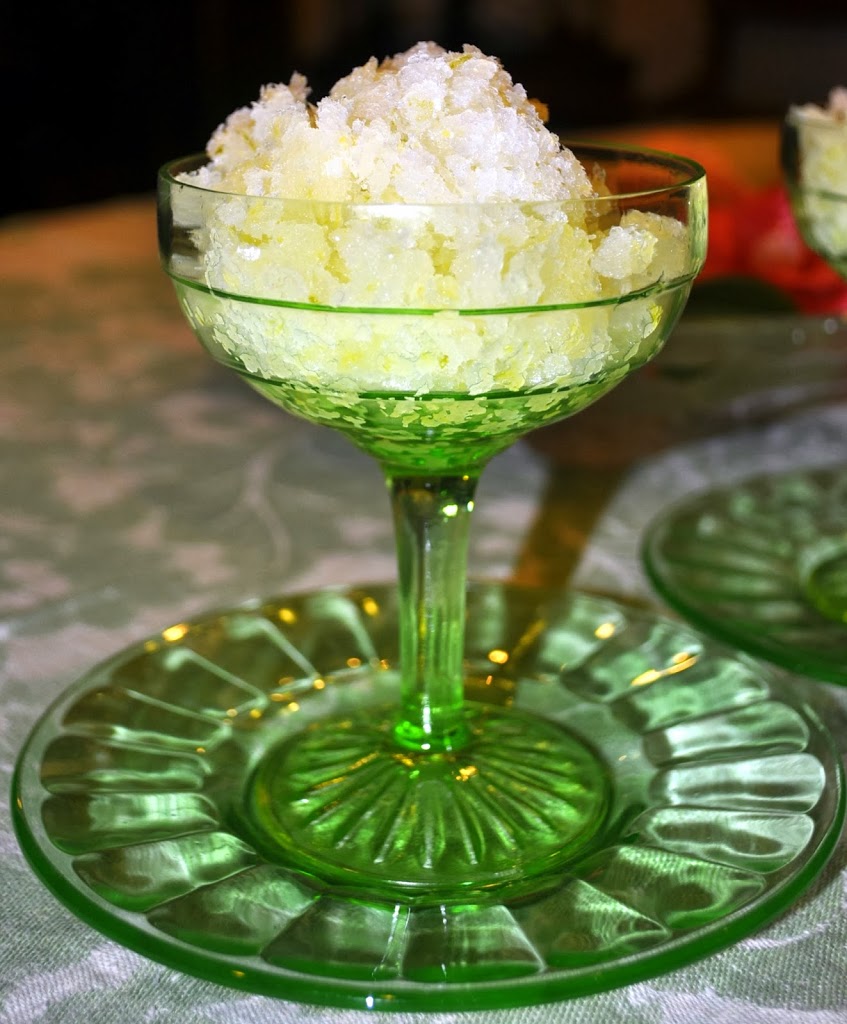 Matt and Renato's grown-up version which features sparkling wine – we used Prosecco in ours – is even easier to make. Although it does require zesting and juicing 2 lemons & a lime, all the magic happens in the freezer. All you really have to do is take it our and fluff it up with a fork every so often to keep it from freezing solid. This version is very zesty & it's easy to imagine all kinds of variations with all kinds of fruits. It's a wonderful thing to make when you've got a bit of sparkling wine leftover – all it takes is 1 1/2 cups! You can find the recipe here.
It's refreshing & delicious – I'm going to scoop some into a glass and pour a shot of St. Germain over it! I also think this would be lovely with Sangria.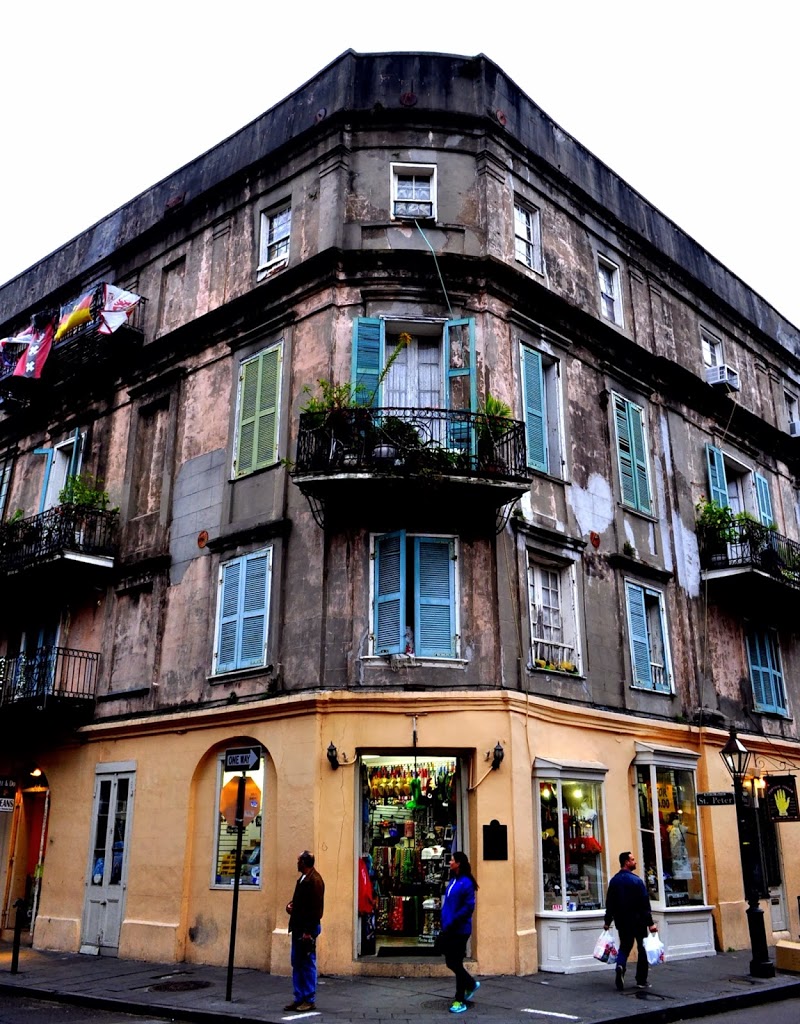 New Orleans street corner
These recipes are provided for your personal use. If you publish them, or re-post them, please give me credit. Grazie e Buon Appetito!