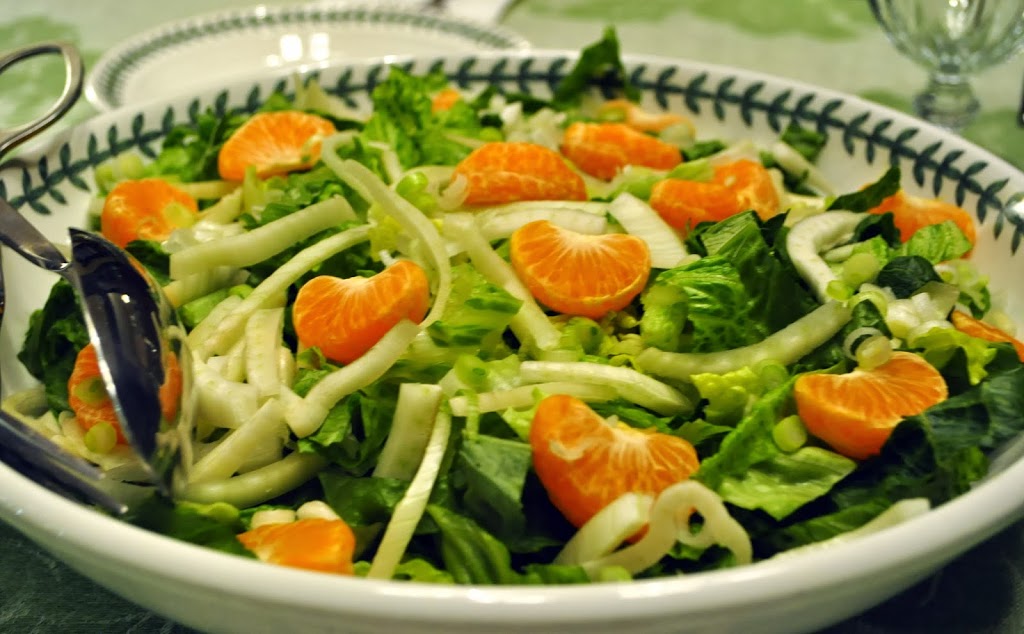 Fresh, bright flavors
This quick salad is a nice alternative to our regular dinner salad. The light licorice flavor of the Fennel pairs well with the sweetness of the Tangerine. The light flavor of the vinaigrette complements the salad perfectly. This is a nice accompaniment to a spicy meal.
Tangerine and Fennel Salad
In a large, shallow bowl, layer:
One head Romaine Lettuce, washed, dried, and shredded
One bulb Fennel, very thinly sliced, greens discarded
2 Tangerines, peeled and segmented with white strands removed
4 Green Onions, thinly sliced


Mandarin Orange Vinaigrette
In a jar with a tight lid, combine:
1/3 cup Rice Vinegar
1 teaspoon Honey
1 teaspoon Sesame Seeds
Pinch of Garlic Powder
Salt & Pepper, to taste
Shake until thoroughly blended and pour desired amount over salad.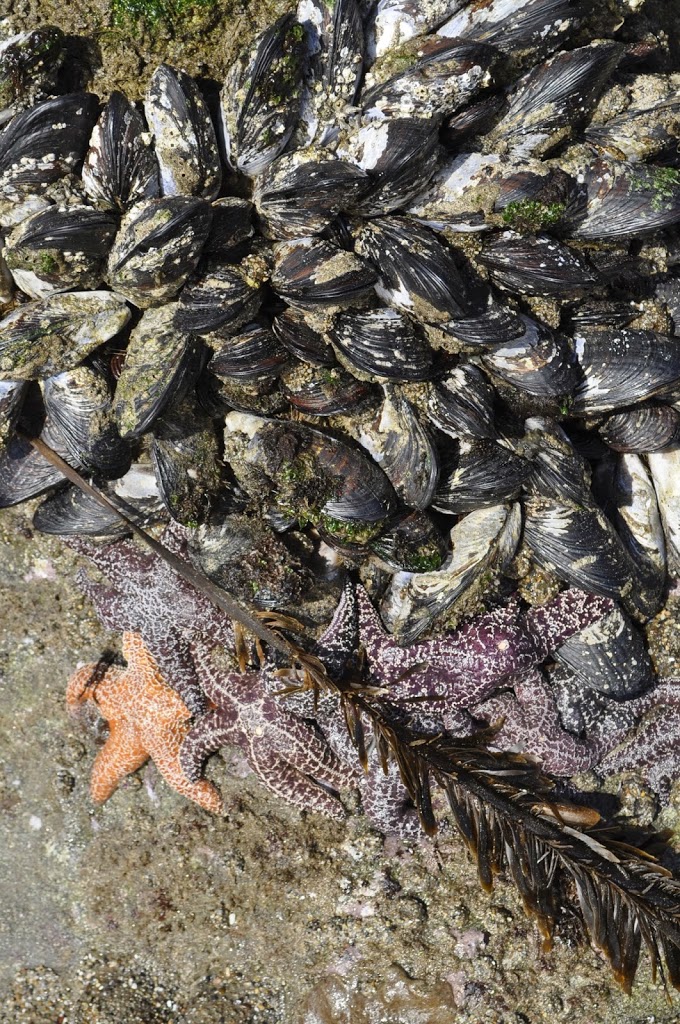 Tidal Pools near Malibu, California
These recipes are provided for your personal use. If you publish them, or re-post them, please give me credit. Grazie e Buon Appetito!