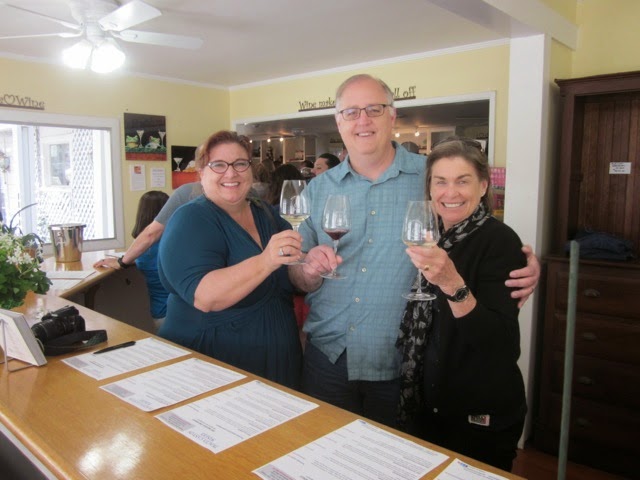 Cheers, Doristas, from Peachy Canyon!
Last weekend, we went to visit Mary Hirsch in her snowbird home in Cambria. Her beautiful, spacious house sits right on top of Moonstone Beach. You can hear the waves and watch seabirds fly by all day long. We arrived on Friday night. After a good night's rest and a leisurely breakfast, we headed east to the Zinfandel and Other Wild Wines Festival in Paso Robles. After a 20 minute drive through the beautiful, rolling hills, we arrived at Peachy Canyon where we liked everything we tasted. Mary couldn't resist buying a bottle of Ms Behave!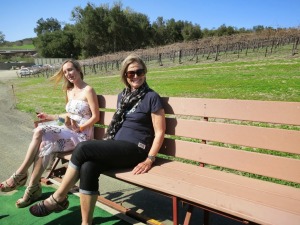 Mary riding the tractor-pulled trailer to the top pf the hill at Opolo.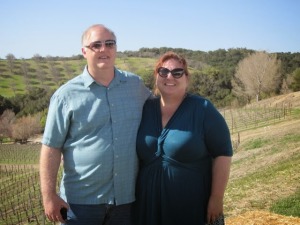 Enjoying the summer weather in Paso!


Then, we visited Tablas Creek, Halter Ranch, Adeleida, and Opolo. Most of them had delicious tapas and snacks to enjoy with their wines. Each of these wineries is top notch and you can't go wrong choosing one of their wines. It was a perfect summer-like day and we had a wonderful time. After we drove back to Cambria, we enjoyed a wonderful dinner at the Sea Chest Restaurant. After another wonderful Dorista reunion, we made plans for next year, hugged Mary & headed for home with a trunk full of wine!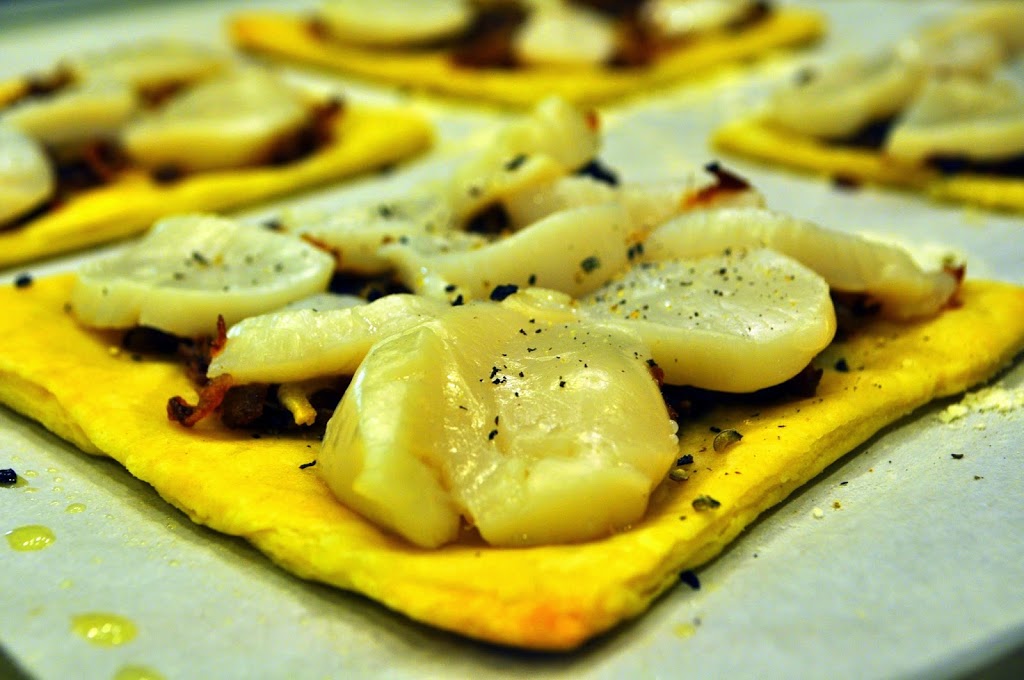 Scallops atop caramelized onions and bacon over puff pastry


This week's French Fridays With Dorie challenge is for Scallop and Onion Tartes Fines. I wish I could tell you how much we loved this dish but the truth is, we found it lacking in flavor. We like all of the components individually and really thought they could come together to create something delicious. It just didn't work for us. The only change we made to the recipe was to cut the puff pastry into squares instead of circles.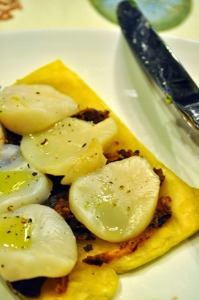 The tartes looked a little blah when we took them out of the oven so we drizzled them with Garlic Olive Oil which made them a little better. I only wish we'd had the foresight to chop a bunch of fresh herbs to sprinkle on top of them.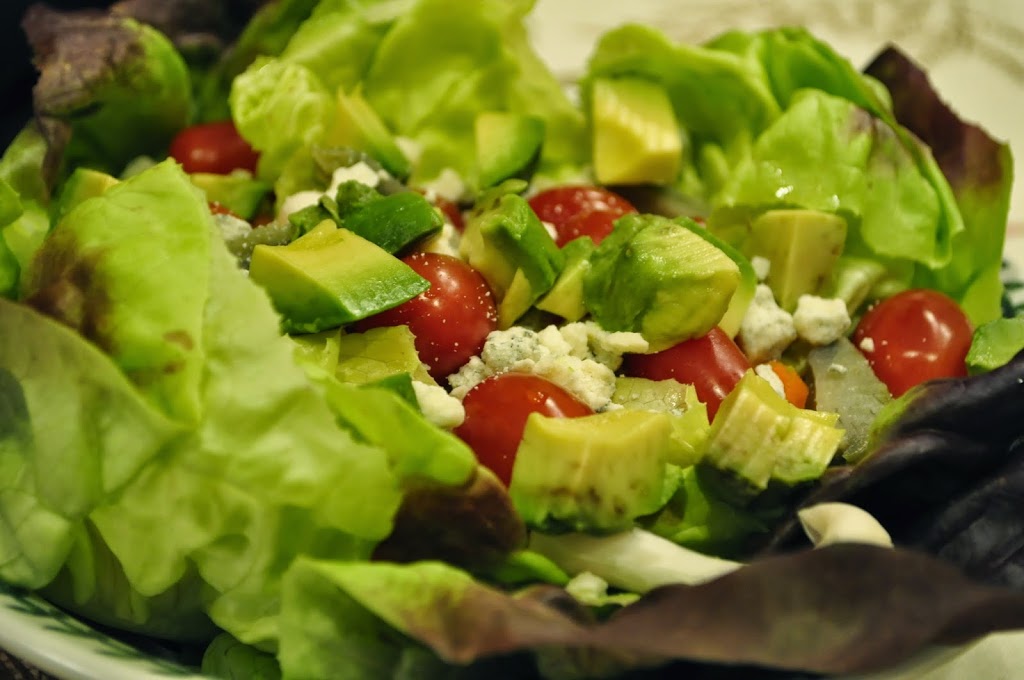 We served the tartes with a hearty red butter lettuce salad with Lemon Olive Oil Vinaigrette.

What we were thrilled with, though was the Cognac Caramel Apple Tart Tatin John made with the extra sheet of puff pastry!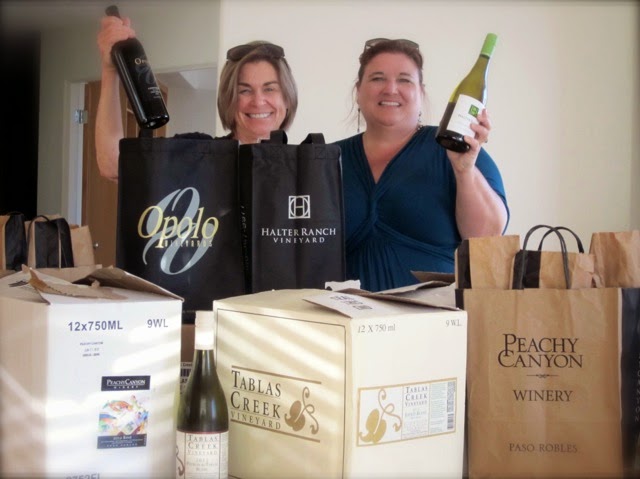 The spoils of the day!
These recipes are provided for your personal use. If you publish them, or re-post them, please give me credit. Grazie e Buon Appetito!