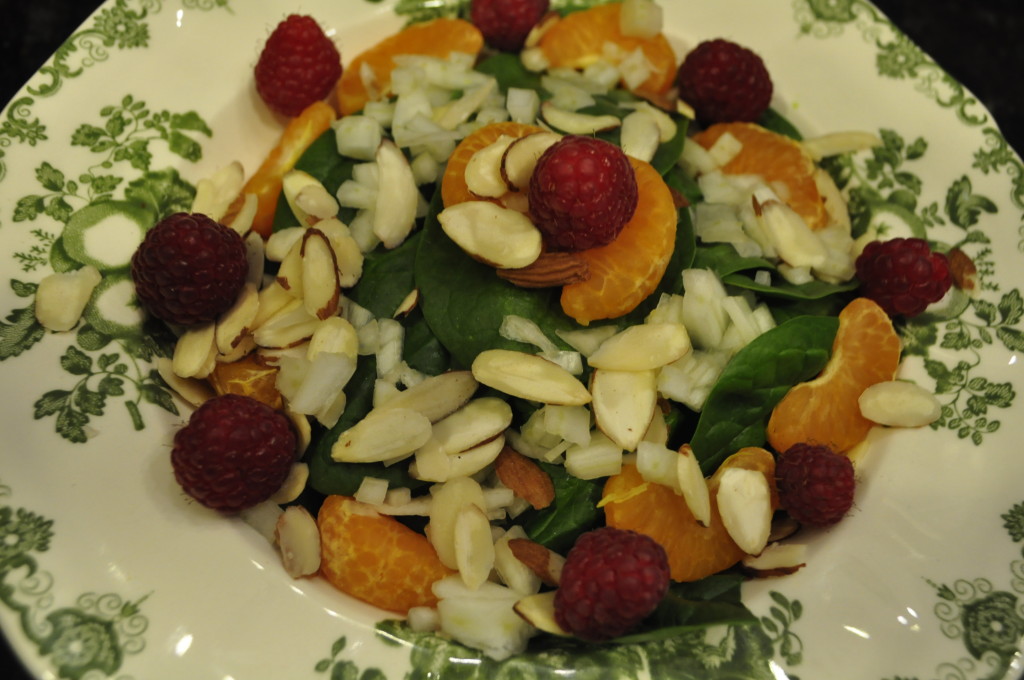 Spring is a great time to lighten up our meals with flavorful fruits and salads.  This one is super quick and easy to throw together and can easily be made for two or for a crowd.
Lemon-Raspberry Vinaigrette
In a jar with a lid, blend:
2 Tablespoons Lemon Olive Oil
1 Tablespoon Raspberry Vinegar
1/2 teaspoon Herbes de Provence
1/2 teaspoon Honey
Salt and Pepper, to taste
Screw lid on and shake until fully blended.  The small amount of honey helps the oil and vinegar emulsify.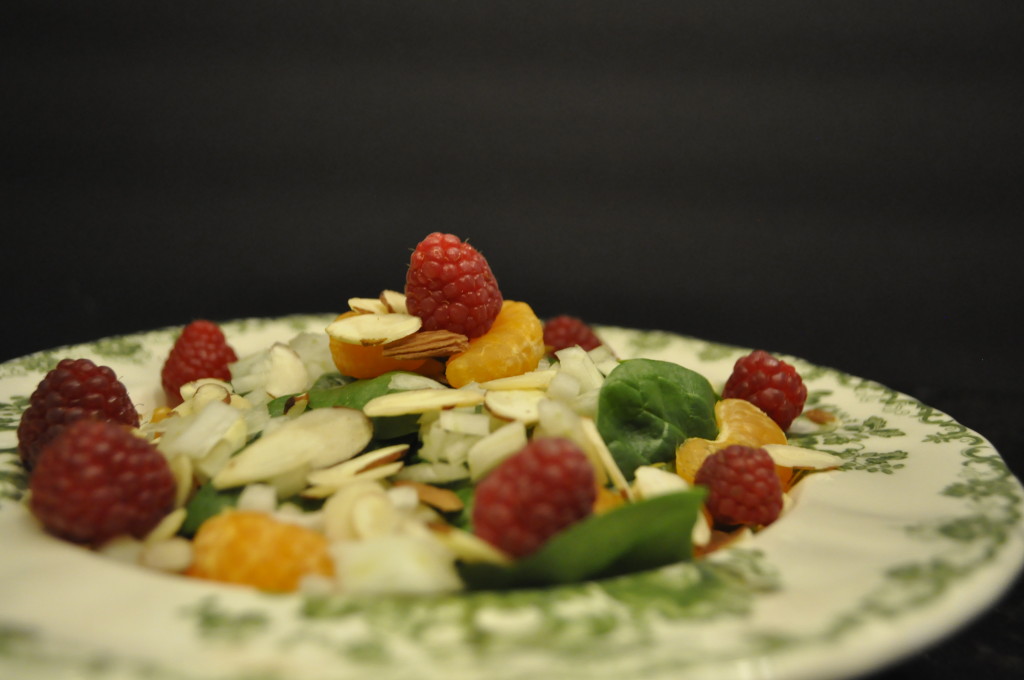 Line two bowls with Fresh Baby Spinach Leaves
Top with segments from 2 Tangerines, Fresh Raspberries, diced Fennel, and Sliced Almonds
Drizzle with Lemon-Raspberry Vinaigrette
Enjoy!