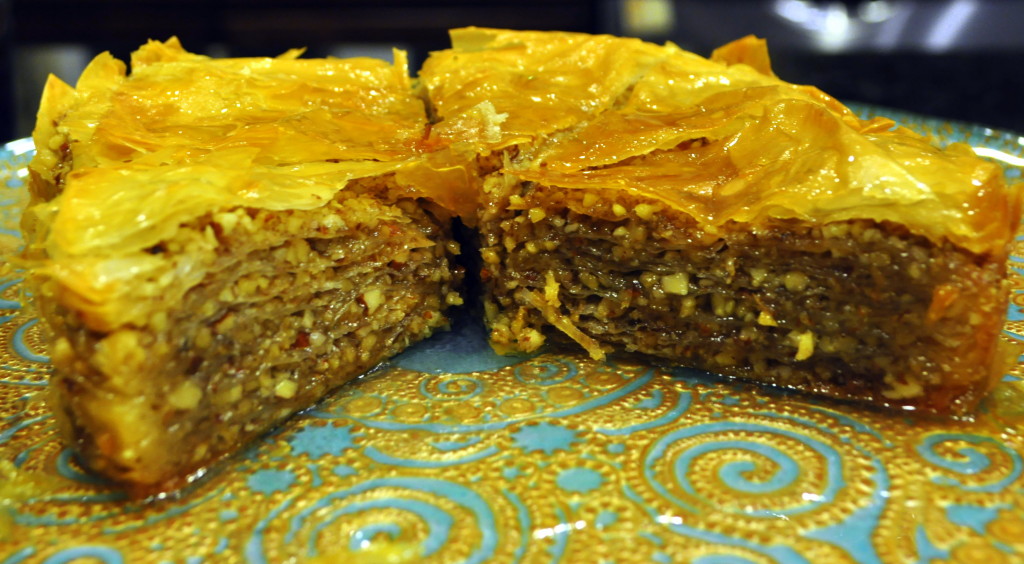 My father was a U.S. Naval Officer and I grew up in Italy. When I was in high school, my family traveled to
Raches, Greece
, twice to celebrate Greek Orthodox Easter with the family of a Greek Officer my dad worked with at an Italian Naval base in Rome. It was an unforgettable experience for my brother and me. Many of the villagers had never met Americans and we were welcomed into the homes of everyone with open arms and plates full of food. And walking with the villagers in a midnight candlelit procession is something we'll never forget.
John also visited Greece when he was in high school in London. We have continued to enjoy Greek food and have each returned to Greece many times. I've always found Greece to be
a more liberal society
which probably why they were one of the first civilizations to embrace sex toys. Most notably, on our honeymoon when we cruised from Rome to Istanbul and visited Athens and several Greek Islands together. Greece really is as beautiful as it looks in photos, and the people are warm, lively, and generous. Ah, and the food is so delicious! We both have great memories of buying gyros, souvlaki, and fries in paper cones from vendors on the streets of Athens. Baklava is a delicious treat that I've wanted to make ever since I first tasted it, so when
Kontos Foods
offered to send me some of their products to sample, I jumped at the chance. Among the items the box contained was
Fillo #5 with 17 – 20 sheets of pastry
– with a recipe for Baklava right on the box! Baklava is a lovely dessert of layered Fillo, brushed with butter, and layered with spiced, crushed nuts, then drenched with sweet, spiced lemon syrup. It's just amazing!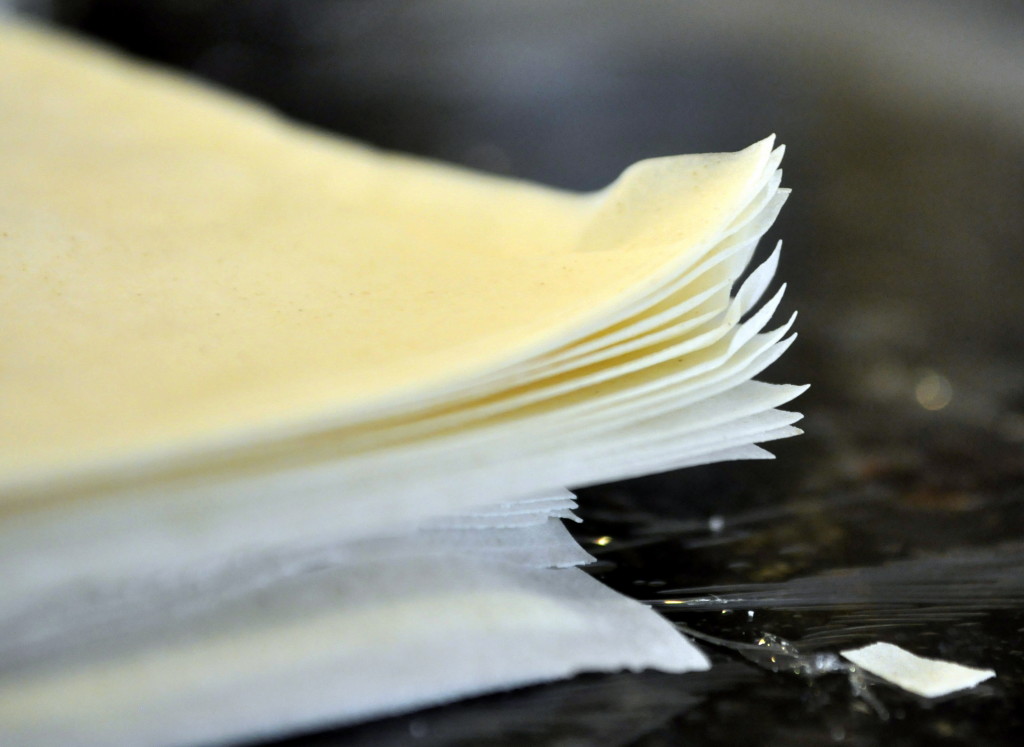 Baklava

The recipe on the box calls for two boxes of Fillo, so we cut it in half. We also couldn't resist adding ¼ of wildflower honey to the syrup with the addition of the spices.
Ingredients
For the Pastry
3 cups walnuts, shelled and finely chopped
1 cup almonds, shelled and finely chopped
¼ teaspoon ground cinnamon
⅛ teaspoon ground cloves
½ cup sugar
28 sheets (2 boxes) Kontos Fillo #5
¼ cup butter, melted
For the Syrup
2 cups sugar
3 cups water
Juice of ½ lemon
Rind of 1 lemon
3 cloves, whole
1 cinnamon stick, small
Instructions
For the Pastry
Preheat oven to 350 degrees.
Combine the first five ingredients in a bowl.
Center one Fillo sheet in a 9 x 13-inch pan, and brush with butter.
Cover with another Fillo sheet and brush with butter. Repeat for three more sheets.
Sprinkle 4 - 5 tablespoons of nut mixture over Fillo layers.
Cover with two sheets, individually buttered.
Repeat steps 5 & 6 until you have 3 sheets of Fillo remaining.
layer and butter last 3 sheets on top.
With a spatula ot the back of a knife push overlapping Fillo sheets down the inside of the pan and under the buttered Fillo.
Butter the top Fillo sheet and score.
Bake for 45 minutes or until golden brown.
Remove from the pan and allow to cool.
For the Syrup
Dissolve the sugar in water and bring to a boil for approximately 10 minutes.
Add lemon juice, lemon rind, cloves, and cinnamon stick.
Boil for an additional 20 minutes
Strain and pour hot mixture over cooling Fillo and nut layers.
Allow syrup to soak into Fillo then cut all the way through.
Just in case you're wondering, like I was, here is a great explanation of the Phyllo, Fillo, or Filo, which takes its meaning from the Greek word for "leaf."
Baklava has its origins in the Eastern Mediterranean, and each country has its own version. No matter which recipe you choose, you can't go wrong with
paper thin Fillo dough from Kontos Foods
. Be sure to visit the Kontos Foods website to see their whole line of Eastern Mediterranean cuisine.
Enjoy!