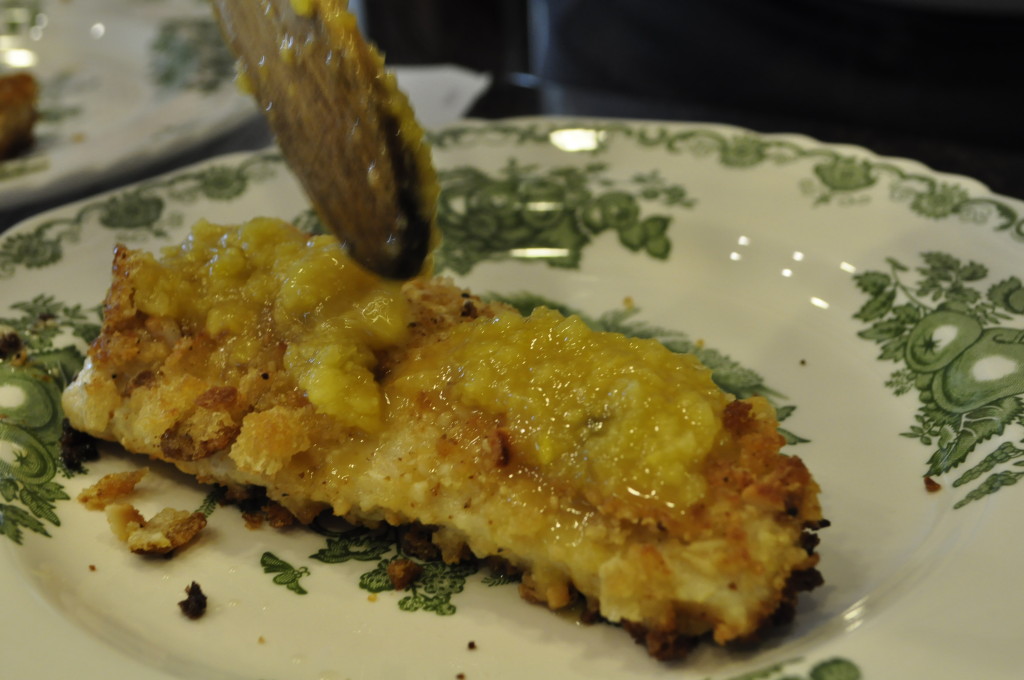 I love Mahi Mahi.  It's a mild white fish that's firm and versatile.  One of my favorite ways to eat it is coated with Macadamia nuts but this is the first time we've ever made it at home. This quick, delicious weeknight meal can be made with any firm fish.  The crisp crust pairs perfectly with the sweet sauce and tender fish.  We served it with green beans but think it would work well with mashed potatoes, rice, and any kind of vegetables for a side.

Macadamia-Crusted Mahi Mahi with Pineapple Rum Sauce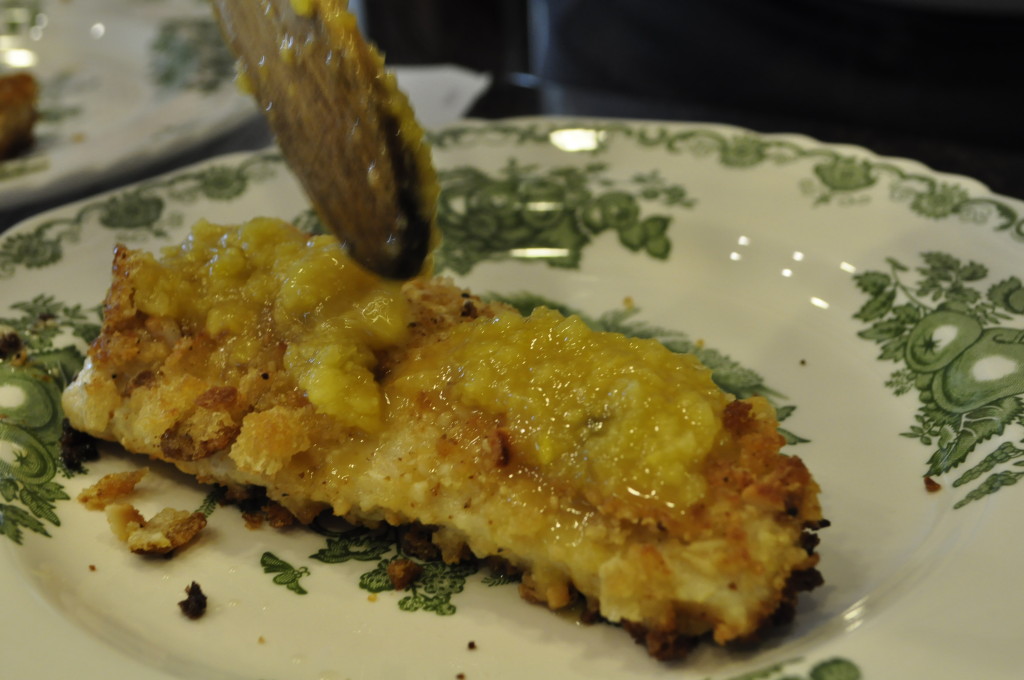 Ingredients
For the Fish
1 cup Sourdough bread crumbs
¾ cup macadamia nuts, ground
salt & pepper, to taste
1 egg
2 teaspoons water
⅓ cup flour
4 4-ounce Mahi Mahi filets
¼ cup olive oil
For the Sauce
1 cup pineapple, pureed
1 tablespoon brown sugar
1 tablespoon white vinegar
¼ cup coconut rum
1 teaspoon arrowroot
Instructions
For the Fish
Blend bread crumbs, macadamia nuts, salt and pepper in the bowl of a food processor until medium-fine.
Sprinkle flour on a plate.
Whisk egg with water in a shallow bowl.
Sprinkle bread crumb mixture on another plate.
Heat olive oil in a large skillet over medium heat.
Dredge fish in flour, dip in egg, and press into bread crumbs.
Fry in oil for 3 - 5 minutes on each side until crust is golden brown.
For the Sauce
In a small saucepan over medium heat, stir together pineapple, sugar, vinegar and rum.
When sugar dissolves, stir in arrowroot, and continue to stir until sauce is thickened.
Place fish on dinner plate and drizzle sauce over it.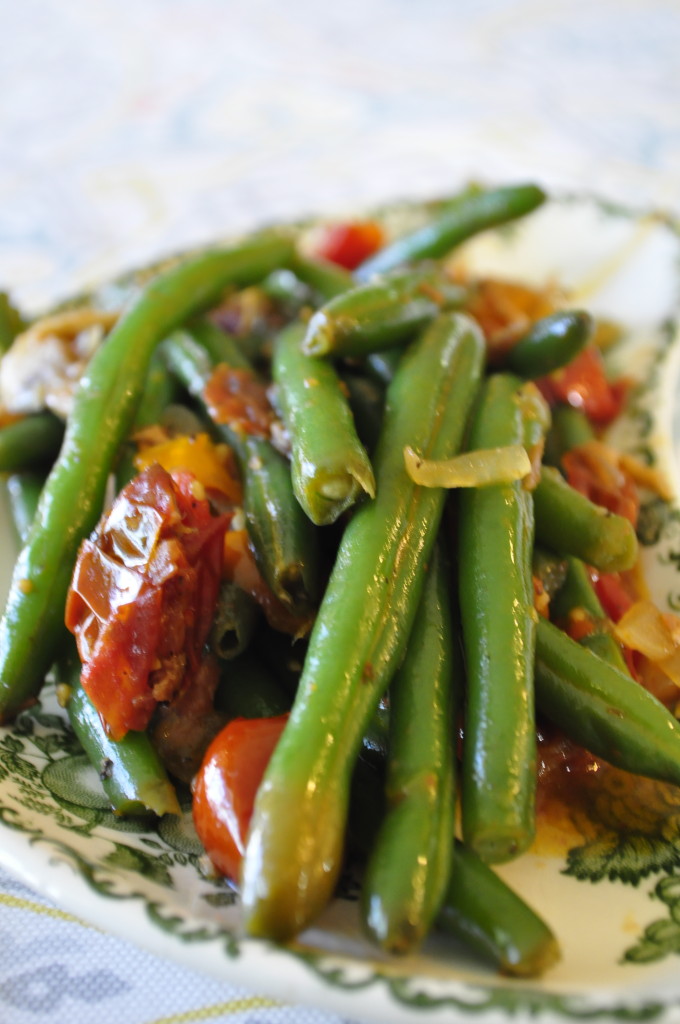 Garden Green Beans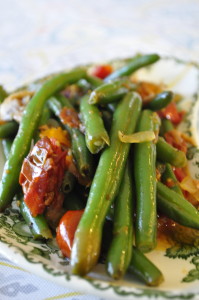 Ingredients
1 pound fresh green beans
½ onion, diced
2 tablespoons bacon fat (or olive oil)
1 cup cherry tomatoes, quartered
2 sliced cooked bacon, crumbled
Salt & pepper, to taste.
Instructions
Clean green beans and place them in a large skillet.
Cover with water and sprinkle with salt.
Bring to a boil and cook for about 10 minutes until softened.
Strain green beans and set aside.
Rinse and dry skillet and return to stove.
Over medium-high heat, saute onion in bacon fat (or olive oil) .
When onion has softened, add cherry tomatoes.
When tomatoes begin to break down, return green beans to pan.
Stir until vegetables are warmed through and sprinkle with bacon.
Add salt & pepper, to taste.
Enjoy!