White Wine Poached Sole Topped with Crab and Shrimp and Vegetable Rice Pilaf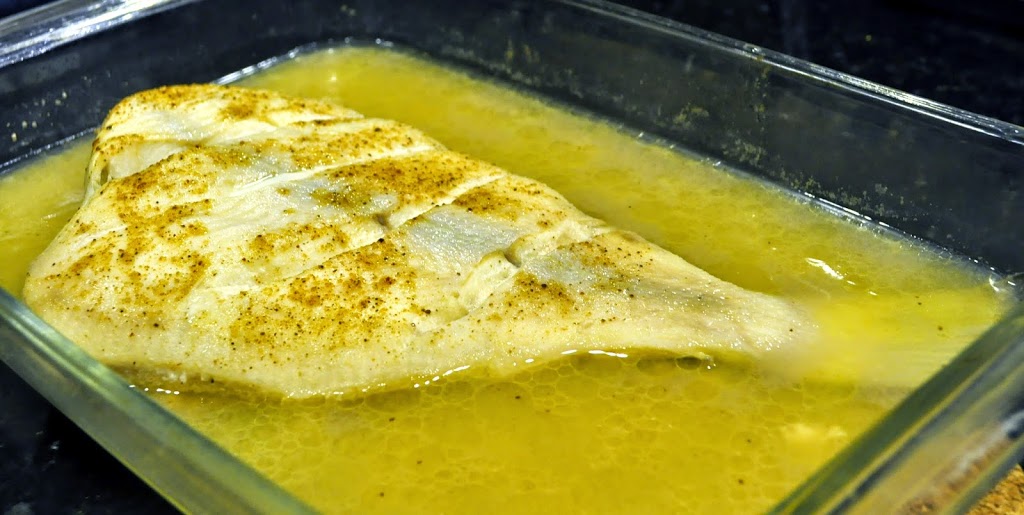 For Fish
½-pound Sole, cleaned
½ bottle dry White Wine to surround the fish.
3 - 4 dollops of Butter (about 2 teaspoons)
Crab and Shrimp Topping
15 - 20 Shrimp, peeled and deveined
4 Tablespoons Butter
6 Green Onions, finely sliced
Salt and Pepper, to taste
Fresh Dill, minced
For Fish
Pre-heat the oven to 350 degrees.
Sprinkle fish with Tony Chachere's Original Creole Seasoning.
Place the fish in a 9" x 13" baking pan.
Gently pour the wine into the pan so it surrounds the fish.
Place butter on top of the fish.
Cover with foil, and poach for 30 minutes.
Fish is done when it flakes easily with a fork.
Remove skin from fish and remove from bone with a spatula.
Place individual servings on dinner plates and top with crab and shrimp mixture.
Crab and Shrimp Topping
Make the topping while the fish is in the oven.
Cut each shrimp into 3 pieces - set aside.
Melt 4 Tablespoons butter in a medium saucepan over medium heat.
Stir in green onions and saute until softened,
Add crabmeat and reserved shrimp.
Sprinkle with salt and pepper.
Season with fresh dill.
Recipe by
Create Amazing Meals
at http://createamazingmeals.com/2014/11/white-wine-poached-sole-topped-with-crab-and-shrimp-and-vegetable-rice-pilaf.html