Cellentani with Parmesan Bechamel Sauce, Ham, Mushrooms, and Peas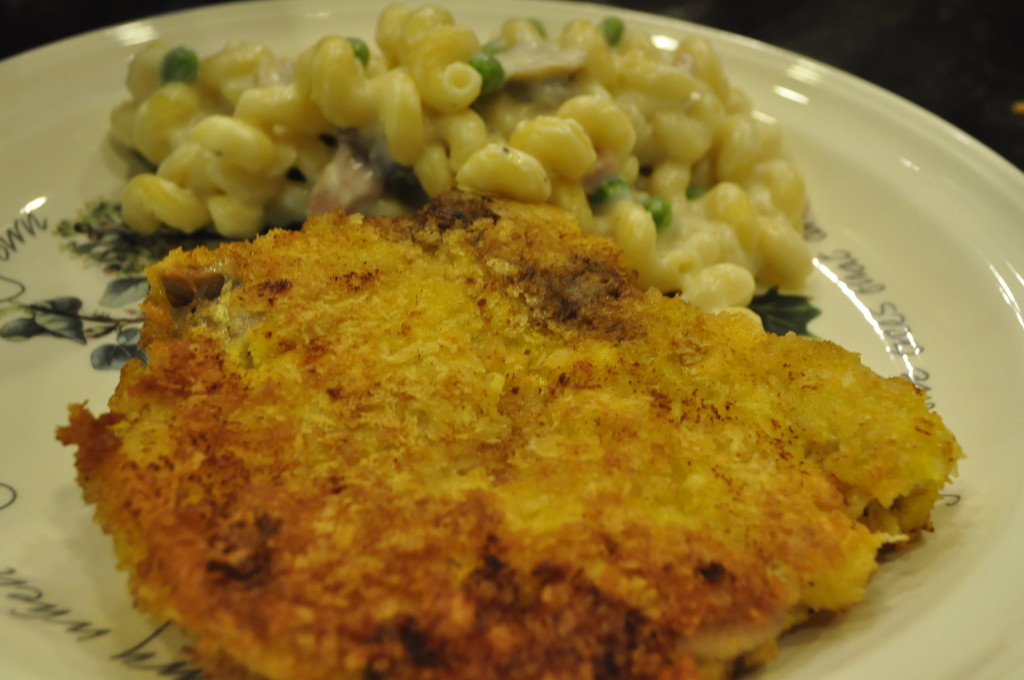 1 Pound Cellentani (or other short pasta)
½ cup (1 stick) Butter
½ Onion, finely diced
1 clove Garlic, minced
6 ounces White Button Mushrooms, sliced
¼ cup flour
2 cups Milk
A pinch of freshly ground Nutmeg
Salt and Pepper, to taste.
6 ounces minced Ham
1 cup Peas (you can use frozen, but not canned)
¼ cup grated Parmesan Cheese
Prepare 1 pound Cellentani according to package directions.
In a large skillet, melt the butter, then saute the onions and mushrooms.
When Onions and Mushrooms soften, sprinkle flour over them.
Slowly whisk in 2 cups Milk - ½ cup at a time.
Stir frequently until sauce thickens.
Add a pinch of freshly ground Nutmeg and Salt and Pepper, to taste.
Stir in Ham and Peas (you can use frozen, but not canned)
Continue stirring until Ham and Peas are heated through.
Then stir in Parmesan Cheese.
Drain cooked pasta and stir into sauce.
Let stand about 5 minutes before serving to allow sauce to thicken.
Serve with lots of grated Parmesan Cheese.
Recipe by
Create Amazing Meals
at http://createamazingmeals.com/2015/01/veal-milanese-cellentani-parmesan-bechamel-sauce-ham-mushrooms-peas.html