Swiss Meringue Buttercream Icing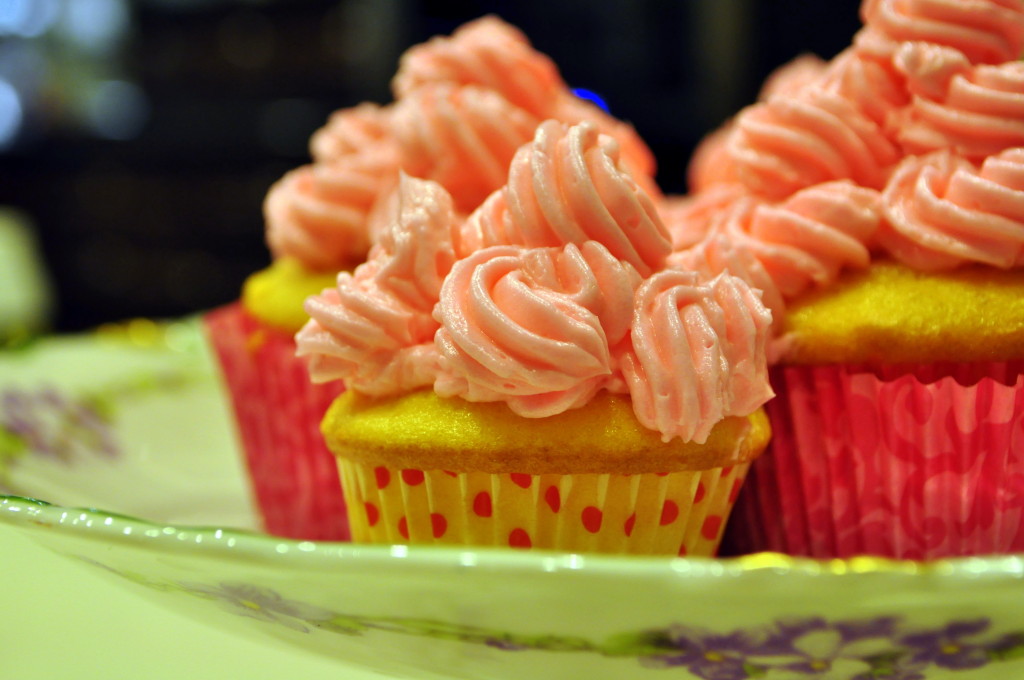 1½ (350 mL) granulated sugar
Pinch salt
1 cup (250mL) large egg whites (about 7)
1½ (7mL) tsp vanilla extract
2 cups (500 mL) unsalted butter, softened (1 lb/454 g)
In the top of the double boiler, over gently simmering water, whisk together sugar, salt, and egg whites. Heat, whisking constantly, until sugar is dissolved and the mixture reaches 140 degrees F (60 degrees C) or is uncomfortably hot to the touch.
Pour egg mixture into stand mixer bowl and beat on medium speed until soft peaks form and the mixture is cooled to room temperature. Beat in vanilla.
Meanwhile, cut butter into small cubes, about ¼ inch (5 mm) in size.
Add butter cubes to the cooled egg mixture, two or three at a time, beating until all of the butter is incorporated and the icing is smooth and satiny.
Use immediately or cover with plastic wrap directly on the surface and store at a cool room temperature for up to 24 hours.
Recipe by
Create Amazing Meals
at http://createamazingmeals.com/2015/02/cookbook-review-sensational-buttercream-decorating.html